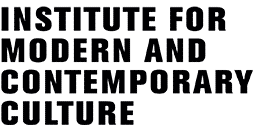 Criminal Programming: The algorithmic heist and narrative control
Hallvard Haug, Birkbeck, University of London

Wednesday 30 October, 4pm
Room 106, University of Westminster,  Wells Street
The heist is a staple of popular crime cinema. Developed to a mature,
codified form in the 1950s, the traditional heist film centered on a band
of criminals executing a carefully planned crime together, with emphasis
on the successful execution of the heist itself. Based on the traditional
detective story, early examples in fiction usually had the gentleman
thief, such as Arsène Lupin or Raffles, rather than the ensemble. While
the genre has been reworked in films such as Reservoir Dogs (1991) and
Sexy Beast (2000), moving the focus away from the heist itself, there has
been several highly stylised big-budget films in the traditional heist
format in the last decade: the Oceans Eleven remake and its sequels
(2001-2007), the remake of The Italian Job (2003) and in such recent
blockbuster cinema such as Fast Five (2011) and Now You See Me (2013), as
well as television series such as Leverage (2008).
With roots in the classical detective story, which relies on careful
narrative control in order to reveal the mechanics of a crime, one
might say that the traditional detective story relied on the common
pre-relativistic view of a deterministic universe to legitimise such
narrative control. This paper proposes that the contemporary heist
movie, while still relying on strict narrative technique and
convention, has turned to a modern form of determinism: the control
afforded by information and algorithm. To explore this, the paper will
compare the original Ocean's 11 and Italian Job films with their
contemporary remakes to explore how programming and algorithms have
become colloquial metaphors for controlling outcome.

The Institute for Modern and Contemporary Culture
University of Westminster Department of English, Linguistics and Cultural Studies
32-38 Wells Street, London W1T 3UW. United Kingdom.