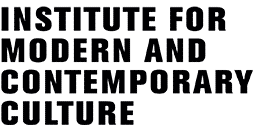 A new article by David Cunningham and Alex Warwick has just appeared in the most excellent journal CITY, vol. 13, no. 4: 'Unnoticed Apocalypse: The Science Fiction Politics of Urban Crisis'. The essay ranges over a number of contemporary texts from The Coming Insurrection to Rem Koolhaas' Junkspace to the film District 9.
The nice people at Taylor & Francis Press are offering the first 50 people to make use of it free access to an eprint version from the following link: http://www.tandfonline.com/eprint/AqbgvrWCkCSXg8XZEwgd/full

The Institute for Modern and Contemporary Culture
University of Westminster Department of English, Linguistics and Cultural Studies
32-38 Wells Street, London W1T 3UW. United Kingdom.