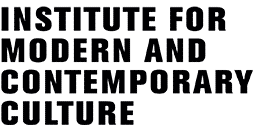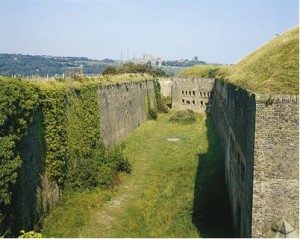 David Herd, 'The View from Dover' Tuesday 12 November 2013, 7pm
The Old Cinema, University of Westminster, 309 Regent Street
'The View from Dover' is the first of a series of talks and essays by David Herd that take their bearings from the site of The Citadel on Dover's Western Heights. Originally constructed at the time of the Napoleonic Wars, as part of a network of fortifications, The Citadel knew various functions before its present use as an immigration removal centre. Starting at the building itself, with its iconic location, this talk asks what it means to view contemporary culture from such a contested site. Focusing questions of movement and belonging, Dover's Citadel offers one of the most striking views in modern Britain. What becomes visible, the talk will ask, from a site held legally and linguistically just outside?
David Herd is Professor of Modern Literature at the University of Kent, where he is director of the Centre for Modern Poetry. He is the author of Outwith (Bookthug 2012), All Just (Carcanet 2012), Enthusiast! Essays on Modern American Literature (Manchester 2007), and John Ashbery and American Poetry (Manchester 2001).
For further information please contact either Georgina Colby g.colby@westminster or John Beck j.beck@westminster.ac.uk.

The Institute for Modern and Contemporary Culture
University of Westminster Department of English, Linguistics and Cultural Studies
32-38 Wells Street, London W1T 3UW. United Kingdom.