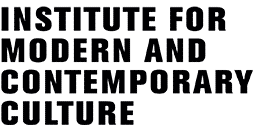 An excellent article up on the AHRC website about Anne Witchard's China in Britain project, which is supported by the AHRC under the theme of 'Translating Cultures'. The project looks at wider notions of China being 'translated,' examining the role that stereotypes have played in shaping perceptions of China and Chinese people in the West, and how they continue to do so.
Read it here: http://www.ahrc.ac.uk/News-and-Events/Features/Pages/Reading-China.aspx

The Institute for Modern and Contemporary Culture
University of Westminster Department of English, Linguistics and Cultural Studies
32-38 Wells Street, London W1T 3UW. United Kingdom.