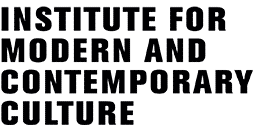 Michael Nath's exceptionally fine British Story has picked up a Book of the Year endorsement from the only newspaper that matters. Full details here: http://www.morningstaronline.co.uk/a-5f55-Arts-round-up-2014-1-2-3-4#.VKEgUQN8Bg

The Institute for Modern and Contemporary Culture
University of Westminster Department of English, Linguistics and Cultural Studies
32-38 Wells Street, London W1T 3UW. United Kingdom.