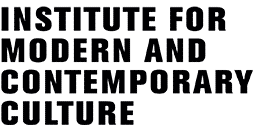 Contemporary China Centre University of Westminster
2014 Autumn Semester Seminars
All seminars take place in The Westminster Forum, Fifth Floor, University of Westminster, Wells Street, London W1T
Dr Joanne Smith Finley
'Controlling Terra Nullius: Truth and Consequences of the 'National Partner Assistance Programme' in Xinjiang, China.'
Wednesday 29 October, 5-7pm
Joanne Smith Finley is Senior Lecturer in Chinese Studies in the School of Modern Languages at Newcastle University. Her monograph The Art of Symbolic Resistance: Uyghur Identities and Uyghur-Han Relations in Contemporary Xinjiang (Brill) was published in 2013. She is also co-editor of Situating the Uyghurs between China and Central Asia (Ashgate, 2007).
Dr Heather Inwood
'Contemporary Chinese Literature as Participatory Culture: Viral Verse and Transmedia Worlds'
Wednesday 12 November, 6-8pm
This talk explores the digital transformation of literary practices underway in China by focusing on case studies from contemporary Chinese poetry and popular fiction. Since the 1990s, the rapid growth of the Chinese internet has helped make literature the tenth most popular online activity, ushering in an age of mass participation in the creation and evaluation of literature. This talk considers the implications of participatory literary production for the definition and status of Chinese literature.
Heather Inwood is Lecturer in Chinese Cultural Studies and Undergraduate Programme Director for Chinese Studies at the University of Manchester. Her book, Verse Going Viral: China's New Media Scenes, explores the fate of modern Chinese poetry an age of the internet and consumer culture and was published by the University of Washington Press in 2014.
Guo Xiaolu, in discussion with Professor Chris Berry
'Beyond Identities – Artists as Avatars of Narrative Force'
Wednesday 26 November, 5-7pm
Xiaolu Guo is a British/Chinese novelist, essayist, filmmaker and poet. As one of Granta's Best of Young British Novelists, Xiaolu has published several novels and short story collections by Random House UK/USA. She has also directed a number of feature films and documentary essays. Her first feature, How Is Your Fish Today, a hybrid of documentary and fiction, was selected at the 2005 Sundance Film Festival and received Grand Jury Prize at the International Women's Film Festival in Pairs. Her second feature She, A Chinese, a homage to Godard's La Chinoise, received the Golden Leopard Award at Locarno Film Festival. Late At Night: Voices of Ordinary Madness is her most recent essay film, selected for the London Film Festival and the National Gallery of Art in Washington DC in 2014.
Please note that non-University of Westminster attendees for any of the following seminars should register with Helena Scott at h.scott@westminster.ac.uk

The Institute for Modern and Contemporary Culture
University of Westminster Department of English, Linguistics and Cultural Studies
32-38 Wells Street, London W1T 3UW. United Kingdom.