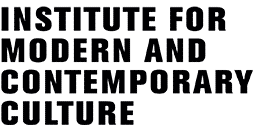 The Natural History of Memory Inaugural Seminar (hosted by the Cultural Memory Seminar Series, sponsored by the Department of English, Linguistics, and Cultural Studies, University of Westminster)
17th May, 11 am – 4 pm. Room G37, Senate House, University of London.
Speakers:
Professor Anna Reading (King's College London), 'Where Do Clouds Come From? A Natural History of Digital Memory'
Dr Frank Uekoetter (University of Birmingham), 'The Boll Weevil, the Post-Slavery Plantation, and the Global World of Monoculture'
Dr Jakob Stougaard-Nielsen (UCL), 'London Submerged: Eco-Fictions of a Vanishing Present'
Chairs: Drs Lucy Bond (Westminster), Rick Crownshaw (Goldsmiths), Jessica Rapson (King's)
The Natural History of Memory explores the ways that environments register and mediate the memories of catastrophe and injustice. Moving beyond Walter Benjamin's conception of natural history as the naturalization of historical events and their representation in teleological fashion, the project examines the manifold imbrications of landscape and the lived experience of violence over time. While memory studies typically positions historical sites and landscapes as the places where past catastrophes unfolded, this project understands these environments as the very media through which these disasters took place, lent agency and co-opted by the perpetrators of those events, thereby enabling their occurrence. Challenging the construction of 'nature' as a passive canvas for the inscription and organization of history, this research seeks to develop an environmental literacy for reading (or reconstructing) memory where landscapes and experiences have become indistinct. The Natural History of Memory thus frames strands of research that seek to examine environmental agency in both catastrophic events and their remembrance.
The Natural History of Memory Partner Institutions: Goldsmiths University of London, King's College London, University of Westminster, and University of Ghent.

The Institute for Modern and Contemporary Culture
University of Westminster Department of English, Linguistics and Cultural Studies
32-38 Wells Street, London W1T 3UW. United Kingdom.