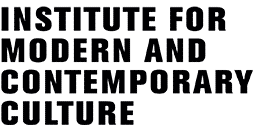 Photography and Abstraction: A Symposium
Friday 9 May 2014, 10.00 – 6.00 (followed by drinks)
Room 501, University of Westminster, 309 Regent Street, London W1B 2UW
Participants include:
Peter Adey (Royal Holloway)
David Bate (Westminster)
Clare Birchall (Kings)
Ella Chmielewska (Edinburgh)
Mark Dorrian (Edinburgh)
Andy Fisher (Goldsmiths)
John Roberts (Wolverhampton)
Joanna Zylinska (Goldsmiths)
Hosted by:
John Beck, David Cunningham, Sas Mays (IMCC, Westminster)
There are at least two ways in which photography might be said to address abstraction. The first is at the level of appearance: photographs that are not recognisable as straightforward representations. This mode of abstraction might include the deployment of modernist strategies of abstraction; photographs that appear to be abstract due to issues of scale, such as aerial or microscopic images; the direct capture of light without a camera; the combination of photographic images with other media; the use of found images; the manual or electronic manipulation of images; the framing of images to stress formal arrangement.
Alongside this category of abstract photographs or photographs that depict abstract form, a second dimension to the relationship between photography and abstraction is associated with issues of the visible and the invisible. This involves photography's capacity to give form to unseen relationships and to register otherwise undetectable currents, flows, and networks. How does photography visualize the real abstractions of capitalism? In what ways are photographic images deployed to capture and control data through, for example, electronic monitoring devices? How is the indexical function of the photograph mobilized in order to serve as evidence across a range of scenarios, including military and police action, juridical, biopolitical, and radical political modes of representation? Can, then, photography address and give visible form to the quasi-ontological abstractions that structure economic and social relations? Finally, is there a relationship between the two scenarios outlined above? In other words, what, if any, is the relationship between non-figurative images and photography's political, institutional, or theoretical histories?

The Institute for Modern and Contemporary Culture
University of Westminster Department of English, Linguistics and Cultural Studies
32-38 Wells Street, London W1T 3UW. United Kingdom.