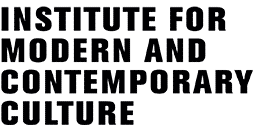 Wednesday 5th March 2014, 6pm
Fyvie Hall, University of Westminster, 309 Regent Street, London W1B 2HW
"Catastrophic Futures and Applied Fiction"
Professor John Beck (University of Westminster)
Asteroid impact, pandemic, earthquake, resource depletion, nuclear war, toxic waste, bioterrorism: the list of potential global catastrophes is long and seemingly unlimited. The scale of such threats is so immense that the possibility of grasping their implications is often beyond everyday comprehension. Yet there are experts and organisations around the world grappling with plausible catastrophic scenarios, from asteroid tracking facilities and geo-engineering enterprises to space colonisation projects and repositories for genetic information and long-term nuclear waste sequestration. Each of these projects requires the extraordinary task of linking the quotidian to the unimaginable, of moving from fact to fiction. How are these links made? How is the fantastic grounded in the material world of real places and people? How does the kind of thinking more commonly found in the arts and humanities contribute to projects involved in catastrophe prediction and management? Writers, artists, and architects are often an integral part of projects dealing with long-term solutions to catastrophic threats. This involvement goes beyond the functional role of illustrating or articulating scientific and engineering proposals, and is intrinsic to the epistemological challenges faced when attempting to imagine and shape notionally unthinkable scenarios. This lecture considers a range of 'applied fictions' in order to explore how arts and humanities methodologies are embedded in any critical engagement with the prospect and prevention of future catastrophe.
John Beck joined the Department of English, Linguistics and Cultural Studies at the University of Westminster in 2013. He writes mainly about modern and contemporary art and literature that is concerned with the politics of place. In his first book, Writing the Radical Center (2001), the avant-garde constructivism of American modernist poet William Carlos Williams is read as a means of situating the local – in this case industrial New Jersey – as the bedrock of creative democracy. More recently, Dirty Wars (2009) approaches the permanent militarisation of the Western US after Pearl Harbour through analysis of literary responses to the military-industrial de- and reformation of purloined Western landscapes. Overlapping issues of war, environment and secrecy continue to shape Beck's research, which is currently focused in two main areas: exposure and hiddenness in landscape photography, and the imagination of catastrophe. His latest work in these areas has been concerned with abstraction in aerial imaging, projects for terraforming Mars, and contemporary ruinenlust.
Register online at: https://www.eventbrite.co.uk/e/inaugural-lecture-series-2013-2014-catastophic-futures-and-applied-fiction-tickets-7899384271

The Institute for Modern and Contemporary Culture
University of Westminster Department of English, Linguistics and Cultural Studies
32-38 Wells Street, London W1T 3UW. United Kingdom.