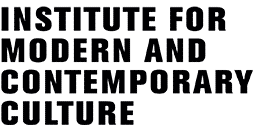 February 7-9 2014
University of Westminster, 35 Marylebone Road, London NW1 5LS
Reading and Exhibiting Nature: An International Conference
In January and February 2014 Ambika P3, the flagship exhibition space at the University of Westminster, will present Out of Ice by visual artist Elizabeth Ogilvie. This new commission will involve environments created with ice and ice melt, constructions, films of ice systems, film of scientific expedition from Antarctica, and poetic film, much of it created through collaborations with Inuit in Northern Greenland, and reflecting on their deep and sustaining relationships with ice. The exhibition will portray the psychological, physical and poetic dimensions of ice and water and draw attention to ice processes. It will describe the presence of ice in the world from a human perspective in which the observational traditions of fieldwork will be combined with the artist's trademark visual splendour.
In concert with the exhibition, the University of Westminster is convening 'Reading and Exhibiting Nature', a three-day conference examining how nature is being understood in contemporary cultural and artistic production. With a focus both in and beyond the polar regions, we will explore how artists and scientists are apprehending and representing natural phenomena, engaging with emerging non-human materialities and translating environmental data into aesthetic experience. The conference seeks to explore the shifting definitions of nature and how nature, including plants, animals, land, water/ice and weather inserts itself into human affairs and is represented culturally.
The 'Reading and Exhibiting Nature' conference is planned in association with the University of Westminster and co-hosted by Universities of Aberdeen and Edinburgh and Anchorage Museum, Alaska.
Keynote Address will be by Professor Tim Ingold, Chair of Social Anthropology at the University of Aberdeen
Full conference: Standard rate £200. One day rate £110; Student rate £90. One day rate £65.
Please see the draft programme and some hotel suggestions.

The Institute for Modern and Contemporary Culture
University of Westminster Department of English, Linguistics and Cultural Studies
32-38 Wells Street, London W1T 3UW. United Kingdom.