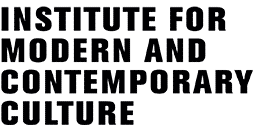 David Cunningham's review of Fredric Jameson's recent The Antinomies of Realism in the latest issue of Radical Philosophy is currently up as a freebie on the RP website.
You can download it here: http://www.radicalphilosophy.com/article/the-contingency-of-cheese

The Institute for Modern and Contemporary Culture
University of Westminster Department of English, Linguistics and Cultural Studies
32-38 Wells Street, London W1T 3UW. United Kingdom.