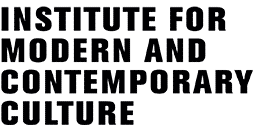 December 11, 2014, 4:30 pm – 6:00 pm
Location: 1-N-10 Green Hall, Princeton University
For our American friends: Director of the IMCC's Data Futures Lab, Peter Cornwell, is speaking at Princeton University on the Rhetorics and Pragmatics of Sustainability in the Digital Humanities.
Over the last decade, factors threatening the sustainability of digital collections have multiplied dramatically. Early digital humanities projects employed database and website content management systems which made them vulnerable to rapid internet evolution and ensuing technology obsolescence. More recent collection ecosystems support internationally recognized metadata standards and have gained a level of independence from deployment technologies. This autonomy has,however, created a new dependency on the stability of the standards specifications and standards organizations themselves – in effect, only shifting the focus of sustainability concerns. The proliferation of metadata definition activities, together with frequent revision of standards, has actually made technology planning increasingly difficult for collection implementers (for example the NISO MIX, SEPIADES and VRA standards overlap in many ways for representation of photographic images). This situation is further complicated by standards bodies themselves becoming tainted by the competing interests of territorial industry associations and government agencies. Despite the dramatic urgency of these issues (80% of raw research data is lost within two decades), and the equally serious challenges to digital scholarship posed by the growing recognition that annotation metadata must be structured independently of object metadata, research funding still fails to accord long-term accessibility of digital research data the priority it clearly demands.

The Institute for Modern and Contemporary Culture
University of Westminster Department of English, Linguistics and Cultural Studies
32-38 Wells Street, London W1T 3UW. United Kingdom.