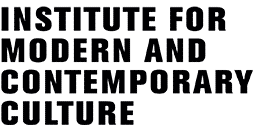 Our own Alex Warwick, co-editor of Jack the Ripper: Media Culture History, will be introducing John Brahms' 1944 version of The Lodger as part of the BFI's Gothic Season on Monday 20th January, 8.45 pm.
Get your ticket here.

The Institute for Modern and Contemporary Culture
University of Westminster Department of English, Linguistics and Cultural Studies
32-38 Wells Street, London W1T 3UW. United Kingdom.