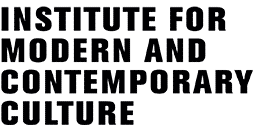 Wednesday 1st April, 4.15 pm
Room 215, University of Westminster, Wells Street, London W1T
"Bataille's Vampire"
Professor Fred Botting, Kingston University
This paper follows a footnote in a short essay by Georges Bataille to examine the significance of his apparent interest in a notorious German serial killer of the 1920s and 1930s.
Fred Botting has written extensively on Gothic fictions, and on theory, film and cultural forms. His books include Gothic Romanced (2008), Limits of Horror (2008) and, with Scott Wilson, Bataille (2001).
All welcome!

The Institute for Modern and Contemporary Culture
University of Westminster Department of English, Linguistics and Cultural Studies
32-38 Wells Street, London W1T 3UW. United Kingdom.