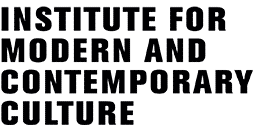 A lovely compliment to Michael Nath's "great, very intense book … the elegant, rococo noir-ish British Story" from the great guitarist and former Captain Beefheart collaborator Gary Lucas on his facebook site here.
In tribute, here are two of Gary's own greatest, most intense moments…
And…

The Institute for Modern and Contemporary Culture
University of Westminster Department of English, Linguistics and Cultural Studies
32-38 Wells Street, London W1T 3UW. United Kingdom.