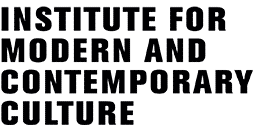 11 December 2015, 9.00am-5.00pm
Natural History Museum, London
Recent months have seen an explosion of public, media and academic interest in the idea, threat and reality of extinction. This acknowledgement has contributed to debates over climate change and other, related, ways that humanity has altered environments and ecosystems in this epoch we have begun to call the Anthropocene. This one-day conference asks what role can culture play in widening the understanding, representation and, indeed, remembrance of this unfolding and catastrophic species loss. With this in mind, the event aims to foster dialogue between academics, journalists, museum curators, charities, writers, environmental groups, and the media to explore how societies engage with the complexities of the processes of extinction and remember the extinct. More specifically, the event examines how increased dialogue between these communities and constituencies contributes to the public re-evaluation and remembrance of life on our planet.
Speakers:
Dan Barnard & Rachel Briscoe. Lead Artists, fanSHEN Environmental Theatre Collective.
Fae Brauer. Professor of Art and Visual Culture, University of East London.
Sbastian Brooke. Director, MEMO (Mass Extinction Monitoring Observatory).
Melanie Challenger. Author, On Extinction.
Cathy Dean. Director, Save the Rhino.
Sebastian Groes. English and Creative Writing, Roehampton University.
Steve Parker. Author, Extinction: Not the End of the World?.
Jules Pretty. Professor of Environment and Society, University of Essex.
Bernd Scherer. Director, Haus der Kulturen der Welt, Berlin.
Matt Williams. Associate Director, A Focus on Nature.
Matthew Wills. Biodiversity Lab, University of Bath.
Free tickets: register at https://www.eventbrite.co.uk/e/culture-memory-and-extinction-tickets-19379987063
Website: https://naturalhistoryofmemory.wordpress.com/london-2015/
Email: memoryandextinction@gmail.com
Organised by The Natural History of Memory: Dr Lucy Bond (Westminster), Dr Rick Crownshaw (Goldsmiths), Dr Jessica Rapson (King's College London); Research assistant: Ifor Duncan (Goldsmiths).

The Institute for Modern and Contemporary Culture
University of Westminster Department of English, Linguistics and Cultural Studies
32-38 Wells Street, London W1T 3UW. United Kingdom.