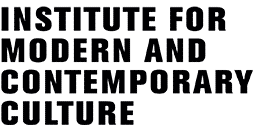 Wednesday 25th March, 4.15 pm
Room 106, University of Westminster, Wells Street, London W1T
"Luxury and Visual Culture: On the Semiology of the Bubble Bath"
Professor John Armitage, Winchester School of Art
Luxury, abundance, and sumptuous enjoyment influence visual culture and the objects of study to which visual culture attends from art history to new media. This illustrated seminar explores various forms of indulgence and visual culture's range of responses from images of 'English' luxury to images of lasciviousness and the images of 'luxury cinema',  before going on to analyze the semiology of the bubble bath. The paper circumvents ideas relating to ideology and to the critique of consumer culture, preferring instead to concentrate on how matter dissolving becomes endowed with cultural values of cleanliness and how the foamy becomes a sign of everything from debauchery and health to happiness and even spiritual transformation. Participants are encouraged to bring their own bubbles.
John Armitage is Professor of Media Arts at Winchester School of Art-University of Southampton. John is currently co-editing Critical Luxury Studies: Art, Design, Media for Edinburgh University Press, The Luxury Reader for Bloomsbury, and writing Luxury and Visual Culture for Bloomsbury. He is the founder, and co-editor, with Ryan Bishop and Douglas Kellner, of the journal Cultural Politics.

The Institute for Modern and Contemporary Culture
University of Westminster Department of English, Linguistics and Cultural Studies
32-38 Wells Street, London W1T 3UW. United Kingdom.