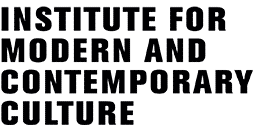 Radical Philosophy Berlin Conference 2015
5 4 3 2 1…
Friday 16 – Saturday 17 January
Haus der Kulturen der Welt, Berlin
Die Radical Philosophy Conference, 2015 erstmals in Deutschland, widmet sich zentralen Themen unserer Zeit. Am Freitag, dem 16. und Samstag, dem 17. Januar diskutieren internationale Vortragende mit verschiedenen disziplinären Hintergründen die Themen Acceleration & the New, Artistic Strike, Secrecy & Surveillance, Queer Theory & Geopolitics, Pedagogization, Philosophy of the Essay-Film, Animalities, On Organization.
With Fahim Amir, Claudia Aradau, David Blacker, Christa Blümlinger, Victoria Browne, Gregoire Chamayou, Matthew Charles, Claire Fontaine, David Cunningham, Antke Engel, Frank Engster, Arianna Ferrari, Peter Hallward, Gertrud Koch, Esther Leslie, Stewart Martin, Mark Neocleous, Peter Osborne, Silvia Posocco, Nina Power, Rahul Rao, Frank Ruda, Nora Sternfeld, Hito Steyerl, Chris Wilbert, and Burkhardt Wolf.  More…
Free download of the Radical Philosophy iOS app is available at the Haus der Kulturen der Welt until the 1 February. More…

The Institute for Modern and Contemporary Culture
University of Westminster Department of English, Linguistics and Cultural Studies
32-38 Wells Street, London W1T 3UW. United Kingdom.