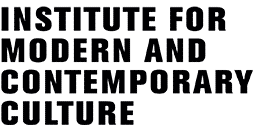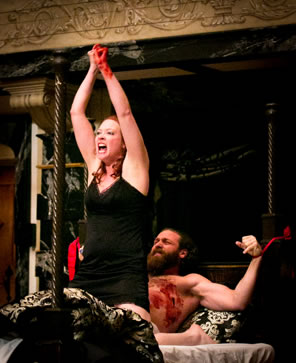 Our very own Kate Graham will be speaking on the queerness of female revenge at the English Literature and Cultural Studies research seminar next Wednesday.
"NOR BEAR I IN THIS BREAST/ SO MUCH COLD SPIRIT TO BE CALLED A WOMAN": THE QUEERNESS OF FEMALE REVENGE
Dr Katherine M. Graham (Westminster), with a response by Simon Avery
Wednesday 11th November 2015, 5pm
Room 105, 32-38 Wells street, London w1T 3UW
Late-Elizabethan and Jacobean revenge tragedies contain only a handful of female revengers. This paper focuses on two of them – Evadne from Beaumont and Fletcher's The Maid's Tragedy and Bel-imperia from Kyd's The Spanish Tragedy. Despite their rareness, they are women who are often overlooked, Bel-imperia in favour of the male revenger Hieronimo, and Evadne in favour of Aspatia or in favour of discussions about corruption and power. Here, however, I want to centre Evadne and Bel-imperia to consider the relationship between revenge and the gender of these two figures, a relationship that I will argue is notable for its queerness. For the female revengers of The Maid's Tragedy and The Spanish Tragedy, embarking on an act of revenge produces queer fractures in the presentation of their gendered and sexed bodies.
This event is free and open to the public (guests will need to sign-in at reception).

The Institute for Modern and Contemporary Culture
University of Westminster Department of English, Linguistics and Cultural Studies
32-38 Wells Street, London W1T 3UW. United Kingdom.