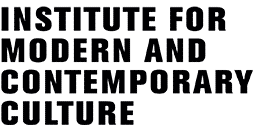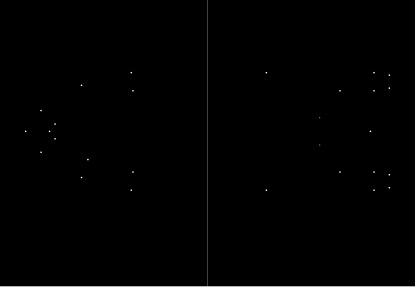 Zodiac, drawing and wall mural (2015).
Wednesday September 14th, 2016, 7-9pm.
Carroll/Fletcher Gallery, 56-57 Eastcastle Street, London, W1W 8EQ.
£5 Tickets available here.
Dawn Poetics: Caroline Bergvall in Conversation with Marina Warner
Artist, writer and performer, Caroline Bergvall, will perform and present a few video documents from earlier works of which Ghost Cargo (2011), Drift (2014) before introducing her performance Ragadawn (2016). Ragadawn, Caroline's much anticipated new work is a sunrise performance, which explores the crossing of boundaries and altered states of being through vocal composition, rhythmical speech patterns and recorded languages. Following the presentation and screenings, Caroline will join Professor Marina Warner in conversation to talk about dawn poetics, metamorphosis, liminality, gendering, and darkness and light.
Ragadawn (2016) will premiere in the UK as a one-off performance at the Estuary Festival, Sunday 18th September, 2016, 6:38am. The work is co-produced by Metal, Southend-on-Sea, and Festival de la Batie, Geneva. Ragadawn will embark on an international tour in 2017. Ragadawn is supported by Ville de Genève, Etat de Genève, Fondation Wilsdorf, Fondation Göhner and Royal Norwegian Embassy, London.
This event is part of the series Experimental Writing @ Carroll Fletcher, hosted by the Institute for Modern and Contemporary Culture in collaboration with Carroll Fletcher Gallery. For more information about the event, please contact Georgina Colby at g.colby@westminster.ac.uk
CAROLINE BERGVALL is an artist, writer and performer who works across artforms, media and languages. The recipient of many awards and commissions, her work frequently develops through exploring material traces, literary documents and linguistic detail, language and literary history, sites and histories, hidden or forgotten knowledges. Her sparse textual, spatial and audio works often expose hidden or difficult historical/political events. She is especially noted for her researched multigenre textual work and her strong verbal and vocal performances. Projects alternate between books, printed matter, audio pieces, collaborative performances, site-specific installations. Caroline is based in London and Geneva.
Most recent project: DRIFT (2013-2015): Texts, drawings and maps published as Drift by Nightboat Books (NY, 2014). A collaborative performance involving voice, percussion, datawork toured the UK and Scandinavia (2014) and premieres in Geneva Switzerland (2016). Solo show of graphic works and audio compositions at Callicoon Fine Art gallery (NY, 2015) and CAC (Geneva, 2016). New audio commission TOGETHER (2014), voicework in 3 parts, Swiss radio RTS2 & MAMCO Museum of Contemporary Art (Geneva). Premieres as a performance at Printemps de Septembre, Toulouse, Oct'16.
Other available publications: Meddle English: New and Selected Texts (Nightboat Books, 2011), Middling English (John Hansard Publications, 2010), DVD of installations, Ghost Pieces: five language-based installations (John Hansard Publications, 2011).
Various selected solo and group shows: Whitney Biennial (NY), Tate Modern (London), Louisiania Literature Festival (Copenhagen), Khoj Art Centre (New Delhi), MCA (Denver), The Power Plant Gallery (Toronto), Norrlandsoperan (Sweden), Actoral (Marseille), Poetry International (Southbank Centre), Fundacio Tapiès (Barcelona), Hammer Museum (LA), KUMU (Tallinn), MOMA (NY), Samtidsmuseet (Oslo), Villa Bernasconi (Geneva), Shorelines Literature of the Sea (Southend).
Caroline was Judith E, Wilson Fellow, University of Cambridge (2013-2014), Writer-in-Residence, Whitechapel Gallery, London (2014), Visiting Professor, School of Art and Design, Geneva (2014-2015). Currently a Collaborative Arts Mellon Fellow, Logan Center, University of Chicago (2016).
MARINA WARNER is Professor of English and Creative Writing at Birkbeck College, University of London and a Professorial Research Fellow, SOAS, 2014-2017.
Marina Warner's mother was Italian and her father an English bookseller; she was brought up in Egypt, Belgium, and Cambridge, England. She has been a writer since she was young, specialising in mythology and fairy-tales, with an emphasis on the part women play in them. Her award-winning books include Alone of All Her Sex: The Myth and the Cult of the Virgin Mary (1976), Joan of Arc: The Image of Female Heroism (l982), From the Beast to the Blonde: On Fairy Tales and Their Tellers (1994) and No Go the Bogeyman (1998). In 1994 she gave the BBC Reith Lectures on the theme of Six Myths of Our Time. Her books include Phantasmagoria: Spirit Visions, Metaphors, and Media (2006), and Stranger Magic: Charmed States and The Arabian Nights (2011). She also writes fiction: The Lost Father (1988), was short listed for the Booker prize, and in 2000, The Leto Bundle (2000) was long-listed. She has curated exhibitions, including The Inner Eye (1996), Metamorphing (2002-3), and Only Make-Believe: Ways of Playing (2005). She chaired the Man Booker International Prize for 2015, and from 2013-15 she was a Two Year Fellow at All Souls College, Oxford.
Once Upon a Time: A Short History of Fairy Tale (OUP, 2014) will be coming out in paperback later this year. A collection of short stories Fly Away Home was published by Salt in autumn 2015. She is currently working on the theme of Sanctuary and culture in times of dislocation and diaspora, and is writing a memoir-cum-novel set in Cairo in the Fifties.
She is a Fellow of the British Academy, and of the Royal Society of Literature. She was made DBE in 2015, and the same year was awarded the Holberg Prize in the Arts and Humanities.

The Institute for Modern and Contemporary Culture
University of Westminster Department of English, Linguistics and Cultural Studies
32-38 Wells Street, London W1T 3UW. United Kingdom.