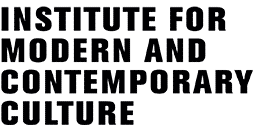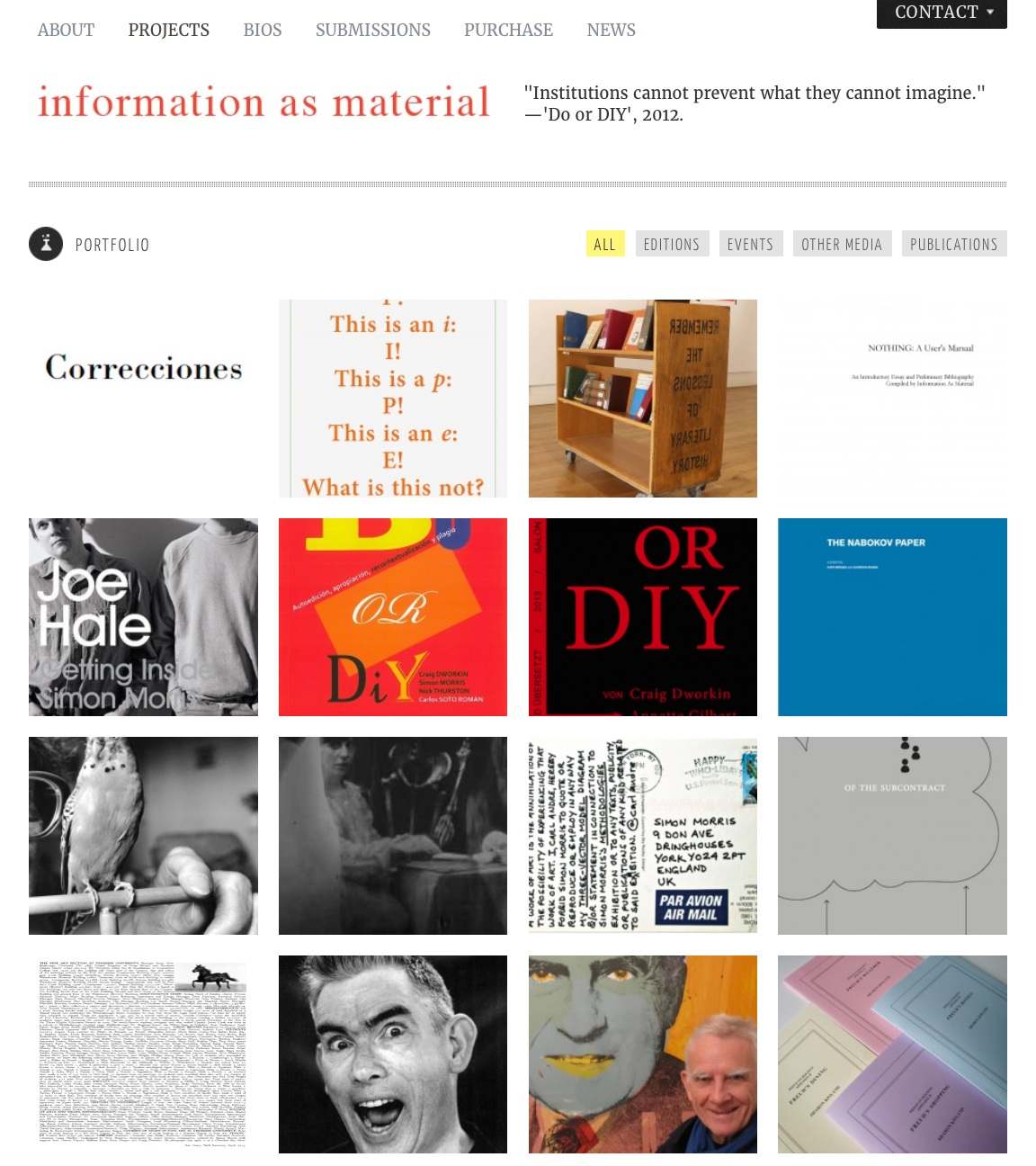 Wednesday 29 June 2016, 7pm, Carroll/Fletcher, 56-57 Eastcastle Street, London, W1W 8EQ
Tickets £5, available here
Nick Thurston, an artist and critic, will discuss the work of Information as Material, an independent publishing project, which he co-edits with Simon Morris and Craig Dworkin. Thurston will address questions of materiality of language and independent and experimental publishing, and explore ideas about appropriated and subverted technologies of communication.
The talk will be followed by a conversation between Nick and critic and academic, Stephen Voyce.
This is the fifth event in the Experimental Writing @ Carroll/Fletcher series. Organised by the Institute of Modern and Contemporary Culture at University of Westminster and Carroll/Fletcher, the series showcases contemporary developments in experimental writing and their relationship to the visual arts.
Nick Thurston has exhibited and performed internationally at Denver Museum of Contemporary Art, Toulouse Museum of Contemporary Art, The Laurence Sterne Museum, Whitechapel Gallery, and Bury City Art Gallery, amongst others. He is the author of numerous publications ranging from poetry to prose essays. Since 2006, he has been a co-editor of Information as Material (iam). iam operates as a collective of writer-editors and as an independent imprint that publishes work by artists who use extant material — selecting it and reframing it to generate new meanings — and who, in doing so, disrupt the existing order of things. The imprint's activities involve writing, publishing, exhibiting, curating, web-based projects, lectures and workshops. iam's publications and editions are held in private and public collections around the world including Tate (UK), National Library of France (FR), and MoMA (USA). Nick's own work is collected by the Electronic Poetry Center (University of Buffalo and University of Pennsylvania), which archived his work in 2015. The collection includes his poems, short writings, interviews and book extracts (2006-2014). Nick is a Programme Director of interdisciplinary undergraduate Fine Arts programme at the University of Leeds and a Visiting Fellow in Contemporary Writing at the University of Pennsylvania.
Stephen Voyce is Professor at the English Department at the University of Iowa, where he also holds appointments in the Digital Studio for the Public Arts & Humanities and the Center for the Book. He is the author of Poetic Community: Avant-Garde Activism and Cold War Culture (University of Toronto Press, 2013), the editor of a book of variations: love – zygal – art facts (Coach House Books, 2013), and the Director of the Fluxus Digital Collection. His work also appears in journals such as Jacket2 Magazine, Modernism/modernity, Criticism: A Quarterly Journal for Literature and the Arts, Postmodern Culture, and Open Letter. Voyce's primary teaching and research interests include twentieth-century poetry, media studies, Marxist criticism and theory, and critical digital studies. Before joining the University of Iowa, he worked in the music industry and as a SSHRC-postdoctoral fellow at the Modern Literature and Culture Research Center in Toronto, Canada.
For more information, please contact either Kaja Marczewska: k.marczewska@westminster.ac.uk
or Asya Bachelis: asya@carrollfletcher.com

The Institute for Modern and Contemporary Culture
University of Westminster Department of English, Linguistics and Cultural Studies
32-38 Wells Street, London W1T 3UW. United Kingdom.