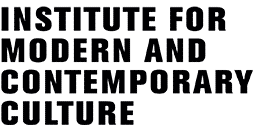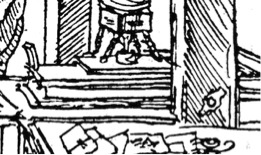 Saturday 1 July 2016, 10am-6pm
The Boardroom, University of Westminster, 309 Regent Street, London, WIB 2UW
Literary criticism has historically been practised using three broad models: a close attention to form; a consideration of the way that histories of ideas, identities and social forms are apparent in literary work; a more sociologically oriented consideration of practices of production and reading. From the twentieth century on, while the relations among these, and the prioritising or marginalising of each, shifted and changed, the mutual shaping of literary writing and its means of production has been consistently ignored. In contemporary literary criticism, while much literary critical work combines the first and the second, very little considers all three. Detailed consideration of the way that formal elements are shaped by and interact with the production and dissemination of writing remains almost absent from the discipline. At the same time, the limits of mainstream publishing and the growth of the small press have each been particularly visible since the economic crash of 2008, yet an investigation of the relation between this and the kinds of writing studied and interpreted has not emerged. Literary Criticism and the Small Press: A Symposium aims to draw attention to and investigate this absence through three broad themes. The location of the small press as the site of formal innovation is clear from the end of the nineteenth century, and its role in the dissemination of modernism is well known. How has this relation changed over the last century or so, and what are the interventions or absences in the literary critical work with regard to it? From William Morris to the digital revolution, the relation of the small press to writing has made central the question of materiality. What is the relation between material and linguistic forms? The relation of the small press to the mainstream, the material forms of writing and linguistic innovation are all mediated and determined by the institutions within which they exist — publishing, bookselling, the university, government funding of the arts and universities, and so on. How do these institutions shape what is published, where and for whom?
The symposium will consist of three panels:
Materialities: Nicholas Thoburn; Sophie Seita
Institutions: Claire Squires; Lisa Otty; Nick Thurston; Matvei Yankelevich
Histories: John Wrighton; Matthew Sperling; Stephen Voyce; Richard Price
The event is free, but please book your place here.
The Symposium has been organized by Dr Georgina Colby, Dr Kaja Marczewska and Dr Leigh Wilson as part of the Contemporary Small Press Project, supported by the Institute for Modern and Contemporary Culture, University of Westminster.
For more information please contact: Dr Leigh Wilson: wilsonl@wmin.ac.uk

The Institute for Modern and Contemporary Culture
University of Westminster Department of English, Linguistics and Cultural Studies
32-38 Wells Street, London W1T 3UW. United Kingdom.