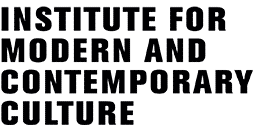 Veronica Posada Alvarez, one of the students on our MA Art and Visual Culture, is taking part in an event on The Case for London's Latin Quarter. Organised by Latin Elephant, and setting out a strategy for the future of Elephant and Castle's Latin American community, the event includes a discussion, photo exhibition and screening of a short documentary.
It takes place at 6.00pm on Monday 6 June at Draper Hall, 1 Howell Walk, London SE1 6LT. Further details here.

The Institute for Modern and Contemporary Culture
University of Westminster Department of English, Linguistics and Cultural Studies
32-38 Wells Street, London W1T 3UW. United Kingdom.