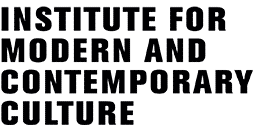 Friday 17th June 2016
St Pancras Room, King's Place, 09:30-17:00
Sexual Violence Against Women: Voice and Representation
This one-day symposium organised by the IMCC's Dr Georgina Colby with Hannah Camplin aims to bring keynote academics and practitioners in the fields of law, politics, and charities into dialogue with writers, artists, and filmmakers who take up the issues surrounding sexual violence against women in their works.
The symposium will open with a keynote address by Professor Jacqueline Rose (FBA, Birkbeck Institute for the Humanities, University of London), entitled 'Feminism and the Abomination of Violence.' Professor Rose's keynote address will be followed by a lunchtime keynote paper by Keir Starmer MP, Holborn and St Pancras. There will be two afternoon panels on 'Sexual Violence, Belief, and Credibility', and 'Voice and Representation: Empowering Voice and Enacting Change Through the Arts and Humanities'.
Tickets are priced at £6.00, excluding booking fee (£1.52). All proceeds from tickets sales will go to the Women's Project at Asylum Aid. Tickets include coffee and refreshments throughout the day.
Tickets are available through Eventbrite.
Contact Georgina Colby for further information: g.colby@westminster.ac.uk.

The Institute for Modern and Contemporary Culture
University of Westminster Department of English, Linguistics and Cultural Studies
32-38 Wells Street, London W1T 3UW. United Kingdom.