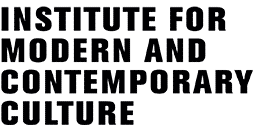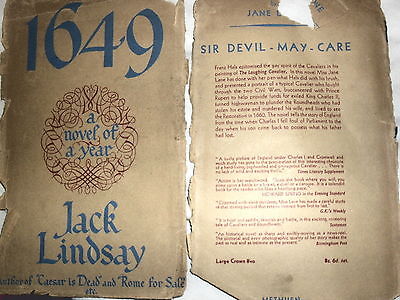 Wednesday 12th October, 5.00 – 7.00
Room 310, University of Westminster, 32-38 Wells Street, London W1T
"The British Communist Historical Novel: Marxism, Modernity and Historiography"
Elinor Taylor (Westminster)

In 1935, following the failures of revolutionary movements in Europe and the advances of fascism, the Comintern abandoned its sectarian 'class-against-class' policy and advocated instead the strategy of the Popular Front, an anti-fascist bloc that had as its base a 'united front' of working-class organisations and, predicated on that, a wider popular alliance. Central to this new orientation in Communism politics was a stress on national histories and traditions as the site and means of resistance to a fascism that was, as the Comintern's General Secretary put it, 'rummaging through the entire history of every nation' for its means of national cultural legitimation. This paper considers the historical novel as a crucial historiographic genre for British communists in the late 1930s and early 1940s, focusing on a trilogy of novels of English history by Jack Lindsay. While in certain ways this trilogy, spanning the English civil war to the revolutions of 1848, seems to obediently answer the Comintern's call for the cultural representation of national histories, it sceptically traces the arc of 'bourgeois revolution' as it was formulated in classical Marxist historiography, and in so doing stages a series of problematics – over the constitution of English modernity and the nature of class succession – that were inadmissible in other arenas. But the trilogy also constitutes a self-reflexive meditation on the novel's own conditions of possibility and its political limits. In Georg Lukács's 1937 study of the historical novel, it was the revolutionising energy of the bourgeoisie before 1848 that enabled the historical novel to access certain 'epic' qualities, and the final chapter of that work is organised around the claim that the Popular Front made possible the end of the genre's retrograde, post-1848 phase. Lindsay's work, however, might suggest a need to move out of and beyond the novel form, in its competing realist and modernist configurations, altogether, and the paper considers the ways that Lindsay's work glimpses this other, unrealised form.
All welcome! Followed by drinks at the Green Man …

The Institute for Modern and Contemporary Culture
University of Westminster Department of English, Linguistics and Cultural Studies
32-38 Wells Street, London W1T 3UW. United Kingdom.