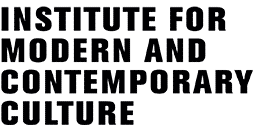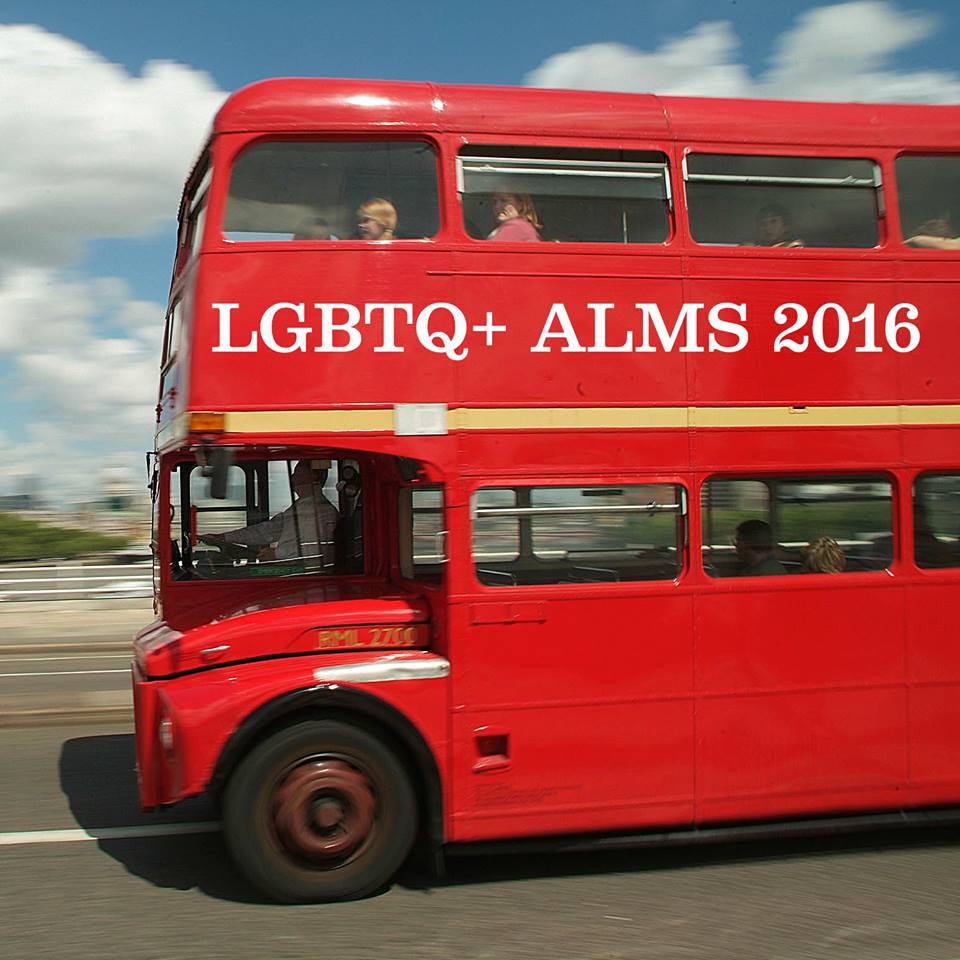 Wednesday 22nd – Friday 24th 2016
Bishopsgate Institute, University of Westminster, London Metropolitan Archives
"Without Borders": LGBTQ+ Archives, Libraries, Museums and Special Collections
The Queer London Research Forum at the University of Westminster is co-hosting the three-day 2016 LGBTQ+ Archives, Libraries, Museums and Special Collections conference in collaboration with the Bishopsgate Institute and the City of London through the London Metropolitan Archives.
ALMS is an international conference focussed on the work by public, private, academic, and grassroots organisations which are collecting, capture and preserving archives of LGBTQ+ experiences. The conference began in Minnesota in 2006 when the Tretter Collection and Quatrefoil Library co-hosted the first LGBT ALMS Conference. The last conference took place in Amsterdam in 2012 and saw archivists, activists, librarians, museums professionals and academics from around the world coming together to share success stories and discuss challenges involved in recording LGBTQ+ lives. The 2016 conference is titled 'Without Borders', and the aim is to generate a dialogue within the co-dependent fields of LGBTQ+ historical research and collecting, and share experiences, ideas and best practice through a programme of presentations and short talks that explore margins, borders, barriers and intersections, past and present.
An evening reception to welcome delegates to London and the conference will be held in the Boardroom of the University of Westminster's building at 309 Regent Street from 6-9pm on Tuesday 21st June. To help with drinks catering, please register via this Eventbrite page: https://goo.gl/N8kkXe
The three days of the conference will then take place at the Bishopsgate Institute (June 22nd), University of Westminster, 309 Regent St (June 23rd), and the London Metropolitan Archives (June 24th).
Full details and conference programme at: http://lgbtqalms.co.uk/
Full three day ticket (includes Tuesday evening reception)
£220 Institution
£100 Self-funded / unaffiliated
£40 students / unwaged / concessions (proof required)
You can book online here.

The Institute for Modern and Contemporary Culture
University of Westminster Department of English, Linguistics and Cultural Studies
32-38 Wells Street, London W1T 3UW. United Kingdom.