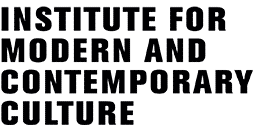 First previewed in Frankfurt two years ago, Merve Verlag's Digital Edition now delivers the complete books of Merve Verlag's back-catalog via internet access. In 2015 a sample of 100 books was made available for open access in ePub and book-in-browser formats suitable for hand-held devices. Based on this experience – and on related trials by partner Data Futures consortium, based in the IMCC  – they are now launching a permanent service at the 2017 Book Fair, with a number of significant further developments:
subscription-based access, ranging from single volumes to complete back- and current catalogs, as well as specific bundle products. Access to all of the out-of-print back-catalog volumes, is free with new subscriptions during Book Fair week including 45 PDFs including OCR. PDF download of all volumes is offered at the flat rate of €50. Unlimited viewing and down-load is granted in perpetuity for all present and future formats, including print-on-demand, as they become available; access to one volume on the same terms is €5.
reading using the state-of-the-art Mirador International Image Inter-operability Framework instrument, which enables multiple volumes to be opened at once and supports creation and display of Web Annotation Data Model (WADM) annotations
private subscriber space which maintains multiple reading lists and annotations; supports membership of reader groups, enables publication of annotations for review by others and research communities
editor community for crowd contribution to the digital edition – sign up and become the editor of the digital version of one of Merve's books – e-mail de.merve.de for more details
long-term sustainability of digital edition texts and subscriber annotations using CERN's Invenio library management framework – a digital library software framework for articles, books, journals, images and videos – providing multiple standards-based formats including MARC-XML and Open Archive Initiative (OAI)
Subscribe or e-mail us at de.merve.de – they'd like to hear your views as they shape the reader community. Many of the books in Merve's current catalog will be added before the end of 2017 (as an incremental subscription) and they will completely integrate books currently in print with the new community within the next 12 months.

The Institute for Modern and Contemporary Culture
University of Westminster Department of English, Linguistics and Cultural Studies
32-38 Wells Street, London W1T 3UW. United Kingdom.