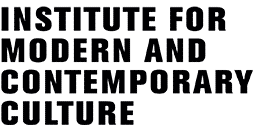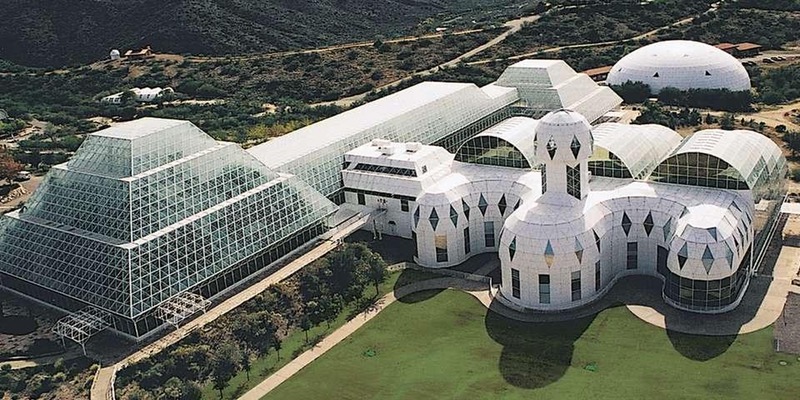 Friday May 19th, 6pm
University of Westminster, 309 Regent Street, London W1B 2HW, Room UG04
Free admission, but please book here as space is limited.
Kathelin Gray, Biosphere 2 co-founder, in conversation with Dr Rob La Frenais, independent curator
Biosphere 2 was a massive project in the Arizona desert which, in 1991-94, completely enclosed 2 teams of humans, animals and plant life in a closed, sealed environment, creating laboratory conditions to study interactions in a biospheric system, to better understand global ecology, and as a spinoff, towards bio-regenerative conditions in space travel. When Biosphere 2 closed its doors in September 1991 for a two-year experiment in closed systems living and experimental ecology, it was, as it remains, years ahead of its time. The antagonisms which led to the termination of the Biosphere 2 experiment, in 1994, seem all the more absurd in retrospect, particularly in respect of the then involvement of Steve Bannon, now in the Trump administration.
Kathelin Gray who was involved throughout the experiments, says: " It is ironic that with the reopening of the 'space race' to Mars, this work is now being re-examined and in some cases re-invented. The passage of time shows just how important this work was. We need to revisit ways in which we can demonstrate our impact on the ecology and the complex inter-relationships which make human existence on earth possible yet so fragile to our own impacts. Physiologically, culturally and chemically we are all earthlings. Our fate is indissolubly linked with the health of our fellow earthlings: microbes, soils, plants, animals, a concept that was once considered alternative thinking".
There is still considerable debate about the continuing resonances of the largest project of this type that has ever taken place in the world. Much scientific knowledge was gained from Biosphere 2, despite controversy at the time. What was equally important was that it was also an art-science project, with the Institute of Ecotechnics as scientific coordinator. 'Theatre of All Possibilities' and 'Theatre for the Reconstitution of Reality' partnered in the experiment, bringing in an ongoing radical cultural experiment taking place inside Biosphere 2, "redefining performative architecture and the role of historical innovation on the world stage" (Gray). This collective, collaborative initiative has established multidisciplinary projects still ongoing worldwide, based in different ecosystems, with the Institute of Ecotechnics.
Rob La Frenais, curator of The Arts Catalyst for 17 years, founder editor of Performance Magazine and now an independent curator, himself visited and interviewed the Biospherians through the glass in the 90's and will engage Kathelin Gray in a lively and provocative conversation about the legacy of Biosphere 2.
This event marks the launch of Proving Grounds, a new series of workshops and events organised by IMCC and the Centre for Research and Education in Arts and Media (CREAM) at the University of Westminster. The aim of the series is to critically engage with issues of inter- and trans-disciplinarity in relation to speculative, hypothetical or experimental research at the intersections of the arts, humanities and sciences. More information about Proving Grounds will be available at the event.

The Institute for Modern and Contemporary Culture
University of Westminster Department of English, Linguistics and Cultural Studies
32-38 Wells Street, London W1T 3UW. United Kingdom.