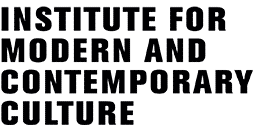 March 23rd 2017, 6.30 – 8.00 pm
Carroll / Fletcher, 56-57 Eastcastle Street, London W1W 8EQ
Technostalgia Launch Event, with Alison Craighead in Conversation
To mark the opening of the Moving Museum's new platform of web-based anthologies, Alison Craighead of Thomson & Craighead and the IMCC will be in discussion with Professor Beryl Graham, Professor of New Media Art at University of Sunderland, and co-founder and editor of CRUMB at Carroll / Fletcher in London. Moderated by Carroll / Fletcher Associate Director Coline Milliard.
Technostalgia, the inaugural anthology edited by Coline Milliard, will go live next week and explore the aesthetics of early technologies, their legacy and impact, as well as their fetishization and appropriation in a contemporary artistic context. Participating artists include Cory Arcangel, Constant Dullaart, Rafael Lozano-Hemmer, Peter Luining, Lorna Mills, Paper Rad, Mark Richards, Gustavo Romano, Evan Roth, Paul Slocum, Thomson & Craighead, and Ubermorgen.
The event will be live streamed by this is tomorrow
Please RSVP@themovingmuseum.com

The Institute for Modern and Contemporary Culture
University of Westminster Department of English, Linguistics and Cultural Studies
32-38 Wells Street, London W1T 3UW. United Kingdom.