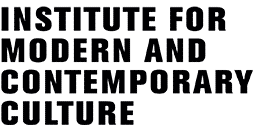 Thursday 19th October 2017, 5.30 – 7.30 pm
University of Westminster, 309 Regent Street, London W1B 2HW
Women, Writing and Freedom
Keynote talk by Maureen Freely, President of English PEN

In a masculine centred literary tradition that values male over female voices, women refuse to be silenced and continue to tell the truth about their personal and political lives. Join us in exploring the politics of silence and in honouring the voices of women writers everywhere who, despite repression and invisibility, risk all to give voice to the need for liberation and freedom.
Speakers: Maureen Freely, Hema Macherla, Avril Joy, Lynn Michell
Organised by The Contemporary Small Press project at Westminster in collaboration with Linen Press, a small, independent press run by women for women.
For tickets and info please click here.

The Institute for Modern and Contemporary Culture
University of Westminster Department of English, Linguistics and Cultural Studies
32-38 Wells Street, London W1T 3UW. United Kingdom.