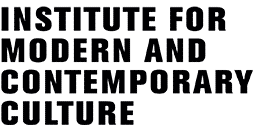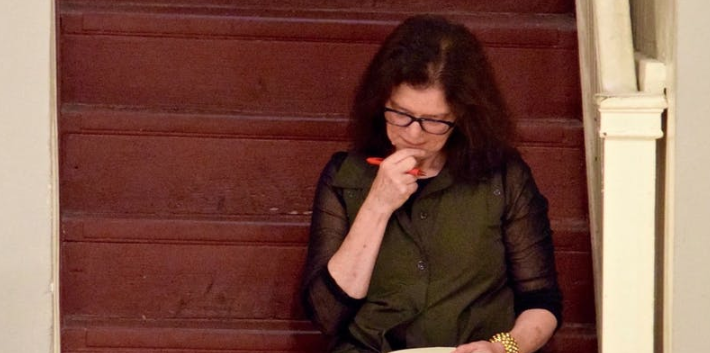 Saturday 03 November 2018, 7-9pm
Fyvie Hall, University of Westminster, 309 Regent Street, London, W1B 2HT
S A L O N – LONDON presents Carla Harryman in conversation with Redell Olsen
Carla Harryman will read from her recent works including Sue in Berlin and Hannah Cut-In. Redell Olsen will be discussing and showing extracts from her recent performance and film works.
About Carla Harryman:
Carla Harryman has authored twenty books including Sue in Berlin, a collection of Poets Theater Plays and performance texts written between 2001-2015, (PURH, 2018). Harryman's Poets Theater, interdisciplinary, and bi-lingual performances have been presented nationally and internationally. Recent performances include Gardener of Stars, an Opera, a work for micro-electronics, piano, and speaking and singing voices composed in collaboration with Jon Raskin, with performances in Chicago, San Francisco, Los Angeles, and Detroit, a bilingual version of Mirror Play with actor Juliette de Laroque (Rouen, France, 2017); and Occupying Theodore W. Adorno's "Music and New Music," a keynote lecture-performance (with pianist Magda Mayas and composition by Jon Raskin and Carla Harryman) presented at dOCUMENTA 13. A CD of the Adorno lecture-performance with Gino Robair on piano is forthcoming from Rastascan Records.
Publications of the last ten years include the essay, Artifact of Hope, published in Kenning Edition's Ordinance Series in 2017 Adorno's Noise (2008), a radical experiment in the essay as form; The collaborative ten volume work, The Grand Piano: Experiments in Collective Autobiography, San Francisco 1975-1980 (completed in 2010), The Wide Road (2011) with Lyn Hejinian, an erotic picaresque in poetry and prose; and the diptych W—/M— (2013), which Tyrone Williams describes as a tracing and retracing of "the line per se as nomadic consciousness multiplying beyond the doubles that mark, and thus engender, the self-patrolled borders of identities." Her critical writing focuses on feminist experimental writing, non/narrative, and performance. She is the editor of Non/Narrative (2011), a special issue of the Journal of Narrative Theory, and co-editor of Lust for Life: On the Writings of Kathy Acker (2006).
Harryman has received numerous awards including a fellowship from the Foundation for Contemporary Art, grants from the National Performance Network and Opera America, Next Stage, and awards in poetry from the Wallace Alexander Gerbode Foundation and the Fund for Poetry. She is a Professor in the Department of English Language and Literature at Eastern Michigan University where she teaches in their interdisciplinary creative writing program, and she serves on the summer faculty of the MFA Program of the Milton Avery School of the Arts at Bard College.
About Redell Olsen:
Redell Olsen's books of poetry include: Film Poems (2014), Punk Faun: a bar rock pastel (2012) and Secure Portable Space (2004). She has published critical essays on contemporary poets and poetics and produced a number of handmade artist bookworks – the most recent of which was exhibited at the Poetry Library, South Bank and involved the use of light sensitive papers. 'Now Circa (1918)' a short film written and directed by Redell Olsen in response to the anniversary of female suffrage in the UK in 2018 has been nominated for an AHRC award in the category, 'Best Research Film' of the year. Her recent performance work, 'Observation Judgement Action' or (Foil, Jumping, Daisies)' responds to Black Mountain College and in particular the work of Josef and Anni Albers. It is comprised of film, text and music was shown as part of events at Kettles Yard, Cambridge, Black Mountain: A Celebration, Glasfryn, Wales and Café Oto, London. Redell Olsen is a professor of Poetry and Poetic Poetics at Royal Holloway, University of London where she teaches on the MA in Creative Writing – Poetic Practice.
S A L O N – LONDON is a real and virtual site for responding to the present through experimental women's writing. The project is directed by Georgina Colby and Susan Rudy and hosted by the Institute of Modern and Contemporary Culture at the University of Westminster, and the Centre for Poetry at Queen Mary.
Free but please register at Eventbrite here.

The Institute for Modern and Contemporary Culture
University of Westminster Department of English, Linguistics and Cultural Studies
32-38 Wells Street, London W1T 3UW. United Kingdom.