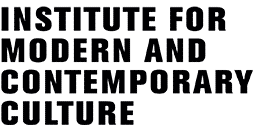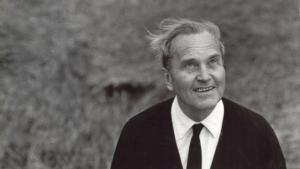 Monday 11 March 2019, 18:30 pm
Regent Street Cinema, 307 Regent Street, London W1B
The Socrates of Prague
In 1977, in Prague, a city at the heart of Europe, the philosopher Jan Patočka became the unlikely spokesperson for Charta 77 — a proclamation signed by a number of dissidents and issued to the communist authorities that pointed out the flagrant disregard of the norms of freedom and legality by the Communist authorities in the then Czechoslovakia. As a result of this principled action Patočka famously suffered the same fate as his hero Socrates, collapsing and dying after a lengthy interrogation by the secret police, at the age of 69. It is largely to Patočka that we owe Vaclav Havel's famous call for 'Living in Truth' and the need for both civility and civil society. As a philosopher Patočka therefore played an important part in laying the foundations for the non-violent overthrow of Communism in Czechoslovakia in 1989, the so-called 'Velvet Revolution'.
The Socrates of Prague film explores the life and thought of this extraordinary man with several students and friends who in the 1960s and 70s witnessed Patočka's intellectual and political efforts, and shared with him the intense desire for a social and political renewal after the dramatic end of the Prague Spring in 1968. The main film is in English and is 17 minutes long. It will be shown along with another short film about Jan Patočka made by the Patočka Archive in Prague (and shown with English subtitles). The event will also feature short talks by Franceso Tava, Senior Lecturer at the University of the West of England in Bristol; Nicolas de Warren Nicolas, Associate Professor of Philosophy at Penn State University; and Graham Henderson, who is leading on the publication of a selected edition of Patočka's work in English translation, due to be published by Bloomsbury in 2020.
Hosted by the Rimbaud and Verlaine Foundation, it is being held in partnership with, and supported by, the College of Liberal Arts and Sciences at the University of Westminster. It is also being supported by the Czech Centre in London and by the Patočka Archives in Prague.
This event is free of charge but please RSVP in advance to info@rimbaudverlaine.org to reserve a place. These will be allocated on a strictly first come, first served basis. Please reserve your place now to avoid disappointment!

The Institute for Modern and Contemporary Culture
University of Westminster Department of English, Linguistics and Cultural Studies
32-38 Wells Street, London W1T 3UW. United Kingdom.