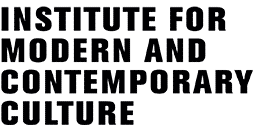 Writer and PhD researcher, Alice Mercier, has written an excellent review of "In the Photographic Darkroom", the conference co-organised by the IMCC and led by Sara Dominici back in June of this year. As Alice writes: "Instead of viewing the darkroom as a neutral container for photographic production, this conference studied the darkroom as a space with its own materiality, rhythm and choreography".
Read the full piece on the CREAM website here.

The Institute for Modern and Contemporary Culture
University of Westminster Department of English, Linguistics and Cultural Studies
32-38 Wells Street, London W1T 3UW. United Kingdom.