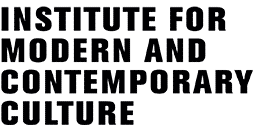 We are delighted to announce the publication of London Gothic, a new collection of essays from Continuum Books edited by our own Anne Witchard in conjunction with Lawrence Phillips at the University of Northampton. London has taken a central role in urban Gothic, from key canonic texts like Strange Case of Dr Jekyll and Mr Hyde, The Picture of Dorian Gray and Dracula through modern Gothic texts to the 'tourist gothic' of rebranded gastropubs and ghost tours. Featuring contributions from Fred Botting, Roger Luckhurst, Catherine Spooner, Julian Wolfreys and Westminster's Emma McEvoy, among others, this is the first book to focus on Gothic representations of London as it is manifested in a variety of media and through diverse critical approaches.
Update: Anne will be speaking, alongside Mpalive Msiska, on Limehouse and 'London's Dark Half' as part of Birkbeck's Night Shift seminar series at 6pm on Friday 26 November 2010, 43 Gordon Square, room B03. Further details on the series here.

The Institute for Modern and Contemporary Culture
University of Westminster Department of English, Linguistics and Cultural Studies
32-38 Wells Street, London W1T 3UW. United Kingdom.