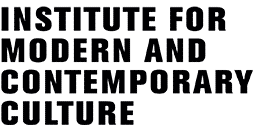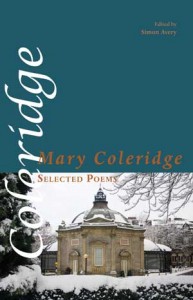 Simon Avery has edited a new edition of the poetry of the late-Victorian writer Mary Coleridge for Shearsman Press. Over the course of a quarter of a century, Coleridge wrote a substantial number of poems – lyrics, ballads, dramatic monologues, sonnets, elegies and occasional verse – which are often startling, idiosyncratic and challenging and which engage with contemporary issues as wide ranging as the politics of relationships and the position of women, religious doubt and spiritual experience, nature and the urban space, history, war, art and creativity. Clearly suggesting the influence of poets such as Robert Browning, Emily Brontë and Christina Rossetti, and paralleling the techniques of more modern poets like Thomas Hardy, Charlotte Mew and D.H. Lawrence, Coleridge's poems have much to tell us about the shifting nature of poetry and poetics in the Victorian fin-de-siècle and early twentieth century. Certainly they deserve to be more widely known than they currently are.
Mary Coleridge: Selected Poems is the first edition of Coleridge's poetry to appear for over fifty years. It includes ninety of her most compelling pieces, along with notes and a substantial introduction which considers the poems in their intellectual and cultural contexts.

The Institute for Modern and Contemporary Culture
University of Westminster Department of English, Linguistics and Cultural Studies
32-38 Wells Street, London W1T 3UW. United Kingdom.