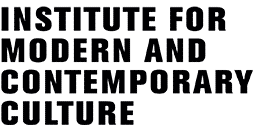 Posts tagged poetry
David Cunningham's reviews of Franco 'Bifo' Berardi's latest book, The Uprising: On Poetry and Finance, is currently up as a freebie on the Radical Philosophy website here.
Wednesday 21st November, 4.00-5.30pm
Room 104, Univesity of Westminster, 32-38 Wells Street, London W1T
Professor Allan Stoekl
'Surrealism: Metaphor, Metonymy, and the Question of External Cost'
Our Visiting Professor in the Institute this year, Allan Stoekl, will be giving a small series of seminars reading work from the book he is currently writing on post-sustainable cities, energy and the avant-garde.
The first of these will be on Wednesday 21st November from 4-5.30 in room 104, in the University's Wells Street building. If you'd like to attend, do please email David Cunningham: cunninda@wmin.ac.uk
Allan is Professor of French and Comparative Literature at Pennsylvania State University. His many publications include the books Politics, Writing, Mutilation: The Cases of Bataille, Blanchot, Roussel, Leiris and Ponge (University of Minnesota Press, 1985); Agonies of the Intellectual: Commitment, Subjectivity, and the Performative in the Twentieth-Century French Tradition (University of Nebraska Press, 1992); and Bataille's Peak: Energy, Religion, and Postsustainability (University of Minnesota Press, 2007).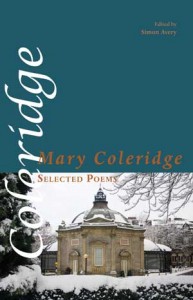 Simon Avery has edited a new edition of the poetry of the late-Victorian writer Mary Coleridge for Shearsman Press. Over the course of a quarter of a century, Coleridge wrote a substantial number of poems – lyrics, ballads, dramatic monologues, sonnets, elegies and occasional verse – which are often startling, idiosyncratic and challenging and which engage with contemporary issues as wide ranging as the politics of relationships and the position of women, religious doubt and spiritual experience, nature and the urban space, history, war, art and creativity. Clearly suggesting the influence of poets such as Robert Browning, Emily Brontë and Christina Rossetti, and paralleling the techniques of more modern poets like Thomas Hardy, Charlotte Mew and D.H. Lawrence, Coleridge's poems have much to tell us about the shifting nature of poetry and poetics in the Victorian fin-de-siècle and early twentieth century. Certainly they deserve to be more widely known than they currently are.
Mary Coleridge: Selected Poems is the first edition of Coleridge's poetry to appear for over fifty years. It includes ninety of her most compelling pieces, along with notes and a substantial introduction which considers the poems in their intellectual and cultural contexts.
Wednesday 24th February, 1.15-2.30pm
Room 106, University of Westminster, 32-38 Wells Street, W1T 3UW
Nigel Mapp (University of Tampere, Finland)
'Milton, Life, Heresy'
Free to all.
Wednesday 27th January, 1.15-2.30pm
Room 106, University of Westminster, 32-38 Wells Street, W1T 3UW
Peter Johnston (Royal Holloway, University of London)
'The Mathematical Contexts of J.M. Coetzee's Early Poetry (1958-1964)'
Free to all.

The Institute for Modern and Contemporary Culture
University of Westminster Department of English, Linguistics and Cultural Studies
32-38 Wells Street, London W1T 3UW. United Kingdom.