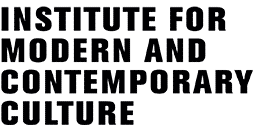 Posts tagged war
The next Group for War and Cultural Studies seminar may be of interest to IMCC followers:
Wednesday 19 March 2014, 6 pm – 8 pm, Room 156
University of Westminster, 309 Regent Street, London W1B 2UW
Monica Bohm-Duchen
Art and the Second World War
Art and the Second World War is the first book in English to provide a comprehensive and detailed international overview of the complex and often disturbing relationship between war and the fine arts during this crucial period of modern history. With ample illustrations, this talk will examine the art produced in reaction to the Spanish Civil War (often viewed as 'the first battle of World War 2'), and then looks at painting, sculpture, prints, and drawing in each of the major combatant nations, including Japan and China. It will also place wartime art within its broader cultural, political, and military contexts while never losing sight of the power and significance of the individual image and the individual artist.
Monica Bohm-Duchen is an independent writer, lecturer, and curator. Based in London, she has worked for such leading institutions as the Tate, the National Gallery, and the Royal Academy of Arts. Her many books include After Auschwitz: Responses to the Holocaust in Contemporary Art. She teaches a course on art and war at Birkbeck, University of London, and at New York University in London.
Entrance free. To reserve a place, please R.S.V.P. Dr Caroline Perret: C.Perret@westminster.ac.uk
The Continuities of Cold War Systems: A Symposium
Thursday 27th February 2014, 9am-6pm.
The Boardroom, University of Westminster, 309 Regent Street
Hosted by John Beck (Westminster) and Ryan Bishop (Winchester School of Art), participants include Ele Carpenter (Goldsmiths), Fabienne Collignon (Sheffield), Mark Coté (King's), Dan Grausam (Durham), Ken Hollings (Middlesex), Adrian Mackenzie (Lancaster), Jussi Parikka (Winchester), John Phillips (Singapore), Adam Piette (Sheffield), Jennifer Pybus (Winchester), James Purdon (Cambridge), Aura Satz (London Consortium), Neal White (Bournemouth).
From the late 1940s through the 1980s systems analysis, cybernetics, and information theory came to shape military, business, government and academic thinking on a wide array of subjects. The influence of such thinking is also evident in the arts, from the so-called systems novels of the 1960s and 70s, to minimalist and electronic music, conceptual art, and the emergence of electronic media. The end of the Cold War did not end systems thinking; indeed, given the phenomenal expansion of computer technologies into every aspect of contemporary life it is fair to say that we are now living in a world imagined and engineered during the Cold War. This event seeks to address the ways the Cold War, particularly through a consideration of systems thinking, continues to shape the contemporary.
RSVP John Beck: j.beck@westminster.ac.uk.
Wednesday 19th February, 13:00-15:00
The Westminster Forum, 5th Floor, University of Westminster, 32-38 Wells Street, London W1T 3UW
Paola Forgione, Pavia
"The Crime of Genocide Denial"
Paola Forgione is a PhD candidate at the University of Pavia in Italy, where she researches genocide prevention. Her thesis focuses on genocide denial and incitement to genocide. Paola is also a lawyer in Italy and worked as an intern in the Pre-Trial Division of the International Criminal Court in The Hague.
Full list of the Faculty 'On Violence' seminars can be found online here
Wednesday 12th February, 1.00-3.00pm
Westminster Forum, 5th Floor, University of Westminster, 32-38 Wells Street, London W1T
"Enduring Violence: Photography in Rwanda After the 1994 Genocide"
Zoe Norridge, King's College London
Dr Zoe Norridge joined King's College London in 2012.  Prior to King's she was a Lecturer in Modern and Contemporary Literature and Director of the Aftermaths Research Strand at the University of York, Department of English and Related Literature. Since being selected as one of ten inaugural "New Generation Thinkers" by the BBC and AHRC in 2011, Zoe has made several short pieces for Radio 3.  She also writes book reviews for The Independent and The TLS.
Group for War and Culture Studies, University of Westminster, Research Seminar Series 2012/2013
Through the Looking Glass: Shifting Perceptions of War
Wednesday 8 May 2013, 6 pm – 8 pm, Room 351
University of Westminster, 309 Regent Street, London W1B 2UW
Joram ten Brink, University of Westminster
'The Act of Killing'
Joram will talk about a documentary he recently produced: "The Act of Killing", directed by Joshua Oppenheimer and a major outcome of the Arts & Humanities Research Council's Genocide and Genre Research Project awarded to The Centre for Research and  Education in Arts and Media at the University of Westminster. The documentary challenges former Indonesian death squad leaders to re-enact their real-life mass-killings in whichever cinematic genres they wish, including classic Hollywood crime scenarios and lavish musical numbers. The film has received widespread critical acclaim most recently at the Toronto and the Berlin Film Festivals.
Maki Kimura, University College London
'Narrative as a Site of Subject Construction: The "Comfort Women" Debate'
The ordeal of `Comfort Women' who were sexually enslaved by the Japanese Imperial Military during the Second World War became widely known in the 1990s through these women's accounts of their experience. Instead of considering their narratives as historical data which reflect the `true' historical past, the talk locates them within a broader framework of thinking of narratives. Drawing on the understanding of narrative as a key to the self and the subject which has been developed in narrative research, as well as Judith Butler on interpellation and Gayatri Chakravorty Spivak on subaltern agency, the talk argues that the `Comfort Women's' testimonies should not be read one-dimensionally in the light of `truth' and `falsity', but should rather be considered as the site of their subject-formation. Their narratives are where agency concurrently emerges, and `Comfort Women' are thus not powerless victims but are active participants in their creation of their own narratives and their own selves.
Entrance free. To reserve a place, please R.S.V.P. Dr Caroline Perret at: C.Perret@westminster.ac.uk
Eyal Weizman, The Roundabout Revolution
January 29th 2013, 7pm
Department of Architecture, University of Westminster, 35 Marylebone Road, London NW1 5LS
Eyal Weizman, architect, curator and author of The Least of All Possible Evils: Humanitarian Violence from Arendt to Gaza will speak at the first of a 6 part lecture series: 'Critical Humanitarianism'.  Eyal Weizman is Professor of Visual Cultures and director of the Centre for Research Architecture at Goldsmiths, University of London. Since 2011 he also directs the European Research Council funded project, Forensic Architecture, on the place of architecture in international humanitarian law. He is a founding member of the architectural collective DAAR in Beit Sahour/Palestine.
Religious tension, diminishing resources, city dwelling and environmental catastrophes continue to create vulnerable regions throughout the world.  The necessity for architects to address humanitarian and environmental issues in their practice is increasing.  Do architects have the means to address these issues through their work?  Or are we powerless to act?  Through a series of 6 talks addressing 'Critical Humanitarianism' by Architects volunteering for Charities or working with NGOs in the Development Sector we aim to raise some of the difficult ethical and political questions about Humanitarian work and it's relation to power.
Cultural Politics during the French Occupation
Wednesday 10 October 2012, 6 pm – 8 pm, Room 354
University of Westminster, 309 Regent Street, London W1B 2UW
Organised by our colleagues in the Group for War and Culture Studies at Westminster
Alan Riding, best-selling author and journalist, on "Writing with the Enemy"
Alan Riding, a Brazilian-born Briton, is a former foreign correspondent for The New York Times, most recently as the paper's arts correspondent for Europe. He is author of Distant Neighbors: A Portrait of the Mexicans and co-author of Essential Shakespeare Handbook and Opera. His latest book is And The Show Went On: Cultural Life in Nazi-Occupied Paris. He lives in Paris.
David Drake, Emeritus Reader at Middlesex University, on "Jean-Paul Sartre and les années noires."

David Drake has written two monographs on French Intellectuals and Politics (both published by Palgrave/ Macmillan). He is currently a UK co-editor of Sartre Studies International and is the author of a biography of Sartre (Haus, 2005). He is Emeritus Reader at Middlesex University, and in 2005, was made a Chevalier dans l'Ordre des Palmes Académiques.
Entrance free. To reserve a place, please R.S.V.P. Dr Caroline Perret: C.Perret@westminster.ac.uk
Great piece by Chris Daley in the new online journal Alluvium about nuclear criticism. Here's the first paragraph:
In 1984, the journal Diacritics set out to define what it labelled as the developing academic terrain of 'nuclear criticism'. The opening section of the journal entitled 'Proposal for a Diacritics Colloquium on Nuclear Criticism' established that 'critical theory ought to be making a more important contribution to the public discussion of nuclear issues' and proceeded to list a series of nuclear themes that required immediate consideration. Among these were an examination of the nuclear arms race and the 'dialectic of mimetic rivalry' it provoked, 'the power of horror' and most pertinently 'the representation of nuclear war in the media as well as in the literary canon'. This last topic was all the more powerful for a mid-eighties audience as the early years of the decade had seen a re-emergence of nuclear anxieties that were reminiscent of the fears twenty years earlier during the Cuban Missile Crisis. The election of Ronald Reagan in 1980 and his subsequent verbal assaults on the 'evil empire' of the Soviet Union, energised the ferocious ideological divide between the two superpowers that had ebbed and flowed in intensity throughout the Cold War. Meanwhile, in both the United States and Britain a variety of cultural and media productions speculated on the consequences of such intense political rhetoric. While these texts were predominantly non-canonical and therefore often overlooked by the nuclear critics, they nonetheless question and evaluate the purpose of the nuclear referent in the political power struggle of the Cold War.
Read further at: http://www.alluvium-journal.org/2012/07/01/nuclear-criticism/
Wednesday 22 February at 3pm
2.05A School of Law, 4 Little Titchfield Street, London W1W 7UW
Cory Doctorow
'There is a war coming: the future regulation of general purpose computation'
Organised by our friends in The Centre for Law, Society and Popular Culture
ALL WELCOME. RSVP Danilo Mandic: danilo.mandic@my.westminster.ac.uk
Cory Doctorow (craphound.com) is a science fiction author, activist, journalist and blogger — the co-editor of Boing Boing (boingboing.net) and the author of Tor Teens/HarperCollins UK novels like FOR THE WIN and the bestselling LITTLE BROTHER. He is the former European director of the Electronic Frontier Foundation and co-founded the UK Open Rights Group. He is the author of Content: Selected Essays on Technology, Creativity, Copyright and the Future of the Future, (2008). Born in Toronto, Canada, he now lives in London. See further, http://craphound.com/bio.php
WESTMINSTER.AC.UK/LAW
Wednesday 1 February 2012, 6 pm – 8 pm,
Room 152, University of Westminster, 309 Regent Street, London W1B 2UW
True Lies of War
Group for War and Culture Studies Seminar
Hongping Annie Nie, University of Oxford
"China's War with Japan (1937-1945): A Study of Chinese History Textbooks"
Dr. Hongping Annie Nie (MA in Education, Calvin College, USA; Ph. D. in Cross-cultural Education, Biola University, USA) is currently Faculty Tutor of Chinese Politics at the Faculty of Oriental Studies, University of Oxford. She is also a core member of the Leverhulme funded China's War with Japan Project, History Faculty, University of Oxford. Her research interests include moral/ideological education, mass communication, patriotism, and national memory. Among her publications are The Dilemma of Moral Education Curriculum in a Chinese Secondary School (University Press of America, 2007) and "On-line Gaming, Ideological Work, and Nationalism in China" (Journal of Contemporary China, forthcoming).
Celine Righi, London School of Economics
"Memory in post-Civil War Lebanon under artistic scrutiny: a space for individual and social autonomy in the public debate?"
Celine Righi completed a Master in Political Sciences at Science Po Lyon in 2000 and a Master in Social Psychology at Paris IX Dauphine University in 2001. After working for a think tank in Paris and Lyon in the field of social and economic development, Celine embarked in her PhD in 2008 at the Institute of Social Psychology at London School of Economics.
Entrance free. To reserve a place, please R.S.V.P. Dr Caroline Perret: C.Perret@westminster.ac.uk
Words and Wars
Group for War and Culture Studies Research Seminar
Monday 21 November 2011, 5.30-7.30pm
Room 152, University of Westminster, 309 Regent Street, London W1B
Adam Piette (University of Sheffield), "Sputniks, Ice-Picks, KGB: Nabokov's Pale Fire"
Adam Piette is the author of Remembering and the Sound of Words: Mallarmé, Proust, Joyce, Beckett and Imagination at War: British Fiction and Poetry, 1939-1945. His latest book, The Literary Cold War, 1945 to Vietnam (Edinburgh University Press, 2009), is a study of the psychological and cultural impact of the Cold War on the imaginations of citizens in the UK and US. The Literary Cold War examines writers working at the hazy borders between aesthetic project and political allegory, with specific attention being paid to Vladimir Nabokov and Graham Greene as Cold War writers. The book looks at the special relationship as a form of paranoid plotline governing key Anglo-American texts from Storm Jameson to Sylvia Plath and Ted Hughes, as well as examining the figure of the non-aligned neutral observer caught up in the sacrificial triangles structuring cold war fantasy.
Alan Morrison ( University of Westminster), "Virginia Woolf: War and Patriarchy"
Alan Morrison is also a Research Associate at the Smithsonian's National Museum of American History, and teaches on the Museum Studies Master's Program at Johns Hopkins University. He is currently working on education and exhibition programmes linked to the centenary commemorations of World War I.
Including Book Launch for Adam Piette, The Literary Cold War, 1945 to Vietnam
Entrance FREE but RSVP Dr Caroline Perret: C.Perret@westminster.ac.uk or tel. 020 7911 5000 ext. 2307.
Spaces of Reckoning: Interdisciplinary Approaches to Conflict and Memory
Call for participants
Saturday 3 December 2011, University of Westminster, London
UPDATE: new website for the symposium at: http://www.spacesofreckoning.co.uk/ 
Both Conflict Studies and Memory Studies have, in recent years, become of increasing interest across the Humanities and Social Sciences, as they generate compelling dialogues between fields of study and build on the interdisciplinary turn in contemporary academe. This event will create a space that will allow for two things. The first is the development of opportunities for discussion across academic and cultural spheres. This will come about through the analysis and presentation of the representations and conceptualizations of violent conflict and memory addressed by emerging scholars seeking new networks and approaches to research. Secondly, it will include voices from outside academia that can provide new insight and potential empirical challenges to theoretical discussion.
The event will gather together new researchers, and is especially designed to bring together individuals from disciplines that do not traditionally intersect (e.g. Visual Culture and Socio-Legal Studies). The conference will allow mutually beneficial input and new ways of addressing the praxis of Conflict and Cultural Memory through the presentation of and analysis of both objects and concepts. When reflecting on the proposed theme, Post War Reckoning, Memorialisation, Institutions, Artefacts and the Semiotics of Collective Memory, for example, offer a wide territory for investigation, especially when combined with the study of cultural representations of these themes. We are seeking interested participants from across and outside the academic spectrum to contribute to the creation of new and productive dialogues.
Please submit up to 200 Word abstracts for 20 minute papers / presentations by November 10th  2011 to the organisers:
Marija Katalinic, Department of English, Linguistics and Cultural Studies: marijakat@gmail.com
Tallyn Gray, Department of Advanced Legal Studies: tallyn.gray@my.westminster.ac.uk
Thomson & Craighead will be showing 'A Short Film about War' as an installation for the first time at the MyWar exhibition at the Foundation for Art & Creative Technology (FACT) in Liverpool, running from March 12 – May 30 2010. It will appear alongside works by Phil Collins, Renzo Martens, Milica Tomic, Knowbotic Research, Harun Farocki, Sarah Vanagt, Joseph Delappe, Oliver Laric, Dunne & Raby, Harrell Fletcher and SWAMP.
Animate Projects have also commissioned Lisa LeFeuvre to write a contextual essay about the piece, which is available on their website to read and download as a diffusion book alongside a streaming version of the work. Read Lisa's essay here.

The Institute for Modern and Contemporary Culture
University of Westminster Department of English, Linguistics and Cultural Studies
32-38 Wells Street, London W1T 3UW. United Kingdom.