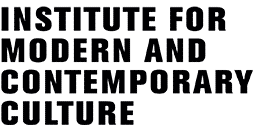 Wednesday 19th February, 13:00-15:00
The Westminster Forum, 5th Floor, University of Westminster, 32-38 Wells Street, London W1T 3UW
Paola Forgione, Pavia
"The Crime of Genocide Denial"
Paola Forgione is a PhD candidate at the University of Pavia in Italy, where she researches genocide prevention. Her thesis focuses on genocide denial and incitement to genocide. Paola is also a lawyer in Italy and worked as an intern in the Pre-Trial Division of the International Criminal Court in The Hague.
Full list of the Faculty 'On Violence' seminars can be found online here

The Institute for Modern and Contemporary Culture
University of Westminster Department of English, Linguistics and Cultural Studies
32-38 Wells Street, London W1T 3UW. United Kingdom.