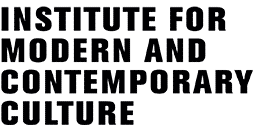 Posts tagged law
Wednesday 19 March, 2014, 1 -3 pm
The Westminster Forum, 5th Floor, University of Westminster, Wells Street, London W1T
Illan rua Wall (Warwick)
"Crowds and Violence"
Dr Illan rua Wall is an Associate Professor in the School of Law, University of Warwick. His current research focuses upon the relation between law and disorder. Thinking about Occupy, the Indignados and the many current sites of unrest, it begins to develop the novel field of the 'law of disorder'. This is not simply a collection of the various different legal apparatuses that repress or capture disorder, rather the 'law of disorder' thinks about law through and as disorder. He has published on critical legal theory, theories of constituent power, the Arab Spring, protest and transitional justice in Colombia, theories of human rights and revolt, and new Andean constitutional apparatuses. Illan is one of the editors of the blog www.criticallegalthinking.com, and is on the editorial board of Law and Critique, and the editorial advisory board of the Journal of Critical Globalization.
Wednesday 19th February, 13:00-15:00
The Westminster Forum, 5th Floor, University of Westminster, 32-38 Wells Street, London W1T 3UW
Paola Forgione, Pavia
"The Crime of Genocide Denial"
Paola Forgione is a PhD candidate at the University of Pavia in Italy, where she researches genocide prevention. Her thesis focuses on genocide denial and incitement to genocide. Paola is also a lawyer in Italy and worked as an intern in the Pre-Trial Division of the International Criminal Court in The Hague.
Full list of the Faculty 'On Violence' seminars can be found online here
Wednesday 22 January 2014, 2.30-4.30 pm (please note change of time)
Room 2.01, School of Law, Little Titchfield Street
"A turning point for Dr Who: the War Games Revisited"
The seminar will comprise an introduction from Danny Nicol, a screening of the pivotal episode 10 of Dr Who's The War Games (1969) and will be followed by a discussion.
Friday, 22 November, 5-7pm
Room 3.15, University of Westminster, 309 Regent Street, London W1B 2HW
A quick plug for the book launch and reception for an exciting new book, Luhmann Observed: Radical Theoretical Encounters, edited by our colleague Andreas Philippopoulos-Mihalopoulos along with Anders La Cour. With speeches by Hans-Georg Moeller (University College Cork) and Sven Opitz (Hamburg).
RSVP to: victoria.brooks@my.westminster.ac.uk
FORECLOSURE
Brunel University & University of Westminster
1st Joint Researching the Arts/Social Sciences Conference for Research Students
The Pavilion, University of Westminster, 115 New Cavendish Street, London
June 17 & 18, 2013, 10:30-5pm
Keynote: Oren Ben-Dor, University of Southampton
'Placial [in]justice: reflections on the wounded origin of political affectation'
Please join us at this two-day interdisciplinary conference Foreclosure that aims to bring together law, art and politics.  We understand foreclosure as the art of ordering and securing a common ground for the unfolding of a common experience; the exchange of affects and perspectives; and the performance of bodies and spaces. Art, Law and Politics habitually build walls around their concepts and practices. Foreclosure aims to encourage the exploration of practices and performances of law, art and politics through the prism of their shared operation; the investigation of the juncture between their disciplinary fences; and the unfolding of the fragility of their mechanisms. This is our aim: to dissect, dismantle and improve the operations of art, law and politics in order to locate cracks, produce apertures, and ride the lines of flight where new potentialities are generated.  The conference programme is attached.
Admission is free but places are limited. RSVP at foreclosuresconference@gmail.com
Law and the Senses
School of Law, University of Westminster, April 18-19, 2013
What is Law's relationship to senses? In a sense, Law, the anaesthetic par excellence, is constantly engaged in numbing the senses into commonsense; manipulating, channelling and controlling the sensible; inserting properties and forbidding contacts; dissimulating violence, regulating sounds and defining taste. However, senses are not static. Rather, they are shifting and elusive qualities, constantly reshuffled by socio-cultural and technological changes, always dislocating Law's normativity towards new potentialities. In this other sense, Law emerges from the senses, and whereas senses are a constant arena of legal machinations, they are also Law's constant blind spot and inescapable excess.
The conference 'Law and the Senses' proposes to reflect critically on how law deals with senses, how law senses, how law makes sense. We invite contributors to think, discuss and question the sound of law, the tactile encounter with its forms, its bitter/sweet taste, its pungent smell, its perspectival gaze. We encourage investigations of the sensing of law, the capacity for law to (make) sense, and the possibility for Law to sense differently. We welcome trans-disciplinary contributions, from legal, geographical, sociological, psychological, philosophical, political and cultural areas, as well as from the arts (exhibition and performance space is provided).
This conference seeks to interfere with the standard conference format. We wish to shake such an often taken-for-granted scaffolding, not to propose 'better' models, but rather to produce interferences, noise and turbulence, out of which we hope creative encounters would emerge. This does not mean getting rid of the rules and internal regulations of conferencing altogether, but instead opening a fuzzier space for the conference to unfold, by making such constraints less rigid. There will be given no time for presentations, though the duty to prevent them from becoming infinite will remain with the moderator. We invite presentations conceived as a tool for stimulating a debate, rather than unilateral talks addressed to a passive audience. Therefore we kindly ask to refrain from merely reading out papers and rather trying to perform them through your voice and body, handing out material, using powerpoint, notes, other sensory stimulations and any other format you prefer.
Please send your abstracts by the 15th of March 2013 to: nonliquetlaw@gmail.com
The conference inaugurates Non Liquet [The Westminster Online Working Papers], a new series of papers on law and the senses, aiming to critically reflect on law and the senses. The series encompasses five issues dedicated to each sense: taste, smell, hearing, touch and vision.
Organising team: Danilo Mandic, Caterina Nirta and Andrea Pavoni with The Westminster International Law & Theory Centre
Classifying Films: The British Board of Film Classification in 2012
December 5th 2012, 3.00pm
Room 3.07, University of Westminster, Little Titchfield Street, London
Our friends and colleagues in the Centre for the Study of Law, Society and Popular Culture are pleased to announce the next instalment of the Entertainment Law: Theory Meets Practice series, which will be a guest lecture given by Lucy Brett, Head of Education and an Examiner at the British Board of Film Classification. The talk will involve the viewing of clips from key films from the BBFC's archive! All are welcome.
The BBFC celebrates its centenary this year, and you might also be interested in the current film series and exhibition at the British Film Institute, Uncut, and also the new book Behind the Scenes at the BBFC, to which two members of the Law School at Westminster have contributed.

The Institute for Modern and Contemporary Culture
University of Westminster Department of English, Linguistics and Cultural Studies
32-38 Wells Street, London W1T 3UW. United Kingdom.