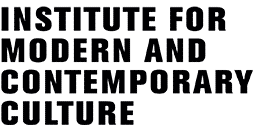 FORECLOSURE
Brunel University & University of Westminster
1st Joint Researching the Arts/Social Sciences Conference for Research Students
The Pavilion, University of Westminster, 115 New Cavendish Street, London
June 17 & 18, 2013, 10:30-5pm
Keynote: Oren Ben-Dor, University of Southampton
'Placial [in]justice: reflections on the wounded origin of political affectation'
Please join us at this two-day interdisciplinary conference Foreclosure that aims to bring together law, art and politics.  We understand foreclosure as the art of ordering and securing a common ground for the unfolding of a common experience; the exchange of affects and perspectives; and the performance of bodies and spaces. Art, Law and Politics habitually build walls around their concepts and practices. Foreclosure aims to encourage the exploration of practices and performances of law, art and politics through the prism of their shared operation; the investigation of the juncture between their disciplinary fences; and the unfolding of the fragility of their mechanisms. This is our aim: to dissect, dismantle and improve the operations of art, law and politics in order to locate cracks, produce apertures, and ride the lines of flight where new potentialities are generated.  The conference programme is attached.
Admission is free but places are limited. RSVP at foreclosuresconference@gmail.com

The Institute for Modern and Contemporary Culture
University of Westminster Department of English, Linguistics and Cultural Studies
32-38 Wells Street, London W1T 3UW. United Kingdom.