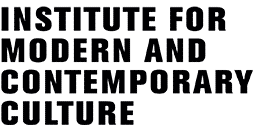 Posts tagged thomson
Thomson & Craighead's Never Odd Or Even has been chosen as Show of the Week in Time Out, which, in a review awarding the exhibition five stars, remarks that this 'mini-survey makes a strong case for the duo being two of our most forward-looking and underrated artists'. The show itself has been extended until Saturday 13 July, so there's still a chance to visit before the gallery takes an extended summer break until the next exhibition in September.
Their first ever survey show, featuring seminal works such as 'More Songs of Innocence and of Experience' (2012), and 'Time Machine in alphabetical order' (2011), Never Odd or Even also includes a new work that grows day by day: 'London Wall W1W' (2013) is the artists' physical manifestation of Tweets drawn from within a one-mile radius of Carroll / Fletcher, which are then turned into propaganda-style posters and adhered to the gallery wall. Keep up to date with the latest tweets from W1W on @CarrollFletcher and tclondonwall.tumblr.com.
From 7pm on Wednesday 10 July, the artists are repeating the popular tour of the show they gave in June. Bookings can be made at carrollfletcher.eventbrite.com.
Never Odd or Even
Carroll-Fletcher, 56 – 57 Eastcastle St, London W1W 8EQ
May 24 – July 6 2013
This is the first survey exhibition by Jon Thomson and Alison Craighead in the UK, bringing together a range of new and recent works.
Interested in how information about the world is filtered through the prism of the world wide web, and other forms of information technology, Thomson & Craighead play with this data to create poetic, compelling works that ask fundamental questions about what it is to be human.
Encompassing small-scale quotidian encounters, as well as works that point up the smallness of humankind in the vastness of the universe, there is a lyricism and lightness of touch that enables the artists to address major political and social themes from unexpected angles.
The exhibition is accompanied by a new publication with an essay by David Auerbach. The publication can be purchased from the gallery or via the online shop. The essay can be downloaded here.
We're excited to announce that Thomson and Craighead been shortlisted for this year's Jarman Award amid a fantastic group of artists. You can find more info on the shortlist here: http://flamin.filmlondon.org.uk/projects/projectscurrent/jarmanaward/jarman_award_12
In other news, Thomson and Craighead are premiering their series of karaoke videos as part of the Film & Video Umbrella exhibition, 'Our Mutual Friends' launching online and for an event at Jerwood Space, London on 30th August 2012. The videos take a fresh look at unsolicited spam emails and their affinities with notions of romanticism and realism. You can view online versions of the videos here: http://www.youtube.com/user/songsofinnocence100
The duo have also been commissioned to make a new installation for this year's Brighton Photo-biennial: a documentary artwork that looks at the burgeoning Occupy movement and its explosion worldwide during October 2011. The recent documentary artwork, 'Belief' is streaming online as a single screen work at Animate Projects alongside an interview and an essay by Morgan Quaintance.  Finally, 'The Time Machine in alphabetical order' is showing as part of 'Trans Adriatic Grey Area' exhibition at LAMPO in Italy. The exhibition is curated by Darko Fritz for Lampo Net & Contemporary art Exhibition, D'Annunzio Room, Aurum, Pescara from August 25th – September 24th 2012.
Thomson and Craighead are premiering their new documentary artwork, 'Belief' as part of the Edinburgh Film Festival. It's the final work in the Flat Earth Trilogy following on from Flat Earth (2007) and A short film about War (2009/2010), and will be shown at Inspace, Edinburgh from 21st June – 1st July 2012. e-flyer: http://www.thomson-craighead.net/belief
In other news, Thomson and Craighead have donated a print for an Animate Projects fundraiser aiming to help keep the brilliant Animate Projects archive online. So if you fancy donating to the cause and walking away with an artists' print, then do go along on Wednesday 13 June, 6.30-8.30pm, Berners House, 47-48 Berners Street, London. Email: tarnia@animateprojects.org for more information about this.
Finally, work by Thomason and Craighead is also appearing in two group shows: 'Image Counter Image' at the Haus der Kunst, Munich, 10th June 2012 – 16th September 2012; and 'Gateways: Art & Networked Culture', Haus für elektronische Künste, Basel, 2nd June 2012 – 19th August 2012.
Thomson & Craighead are part of the inaugural exhibition 'Being Social' in the new Furtherfield Gallery slap bang in the middle of Finsbury Park, North London where they are showing a version of 'London Wall'.  The exhibition is on already and runs until 28th April. Details here.
T&C are also showing a new projected version of 'Flipped Clock' and the short documentary artwork, 'Several Interruptions' as part of the exhibition 'Mirror Neurons' at the National Glass Centre in Sunderland,  on until 20th May. Details here.
They've also completely revamped their 2001 online artwork 'e-poltergeist' for the Canadian journal 'BleuOrange', and this goes live on 20th March at 0300hrs GMT. And finally, a new artwork, 'A live portrait of Sir Tim Berners Lee (an early warning system)' will be part of the major new exhibition, 'Life Online' launching in the National Media Museum on 29th March. Further details here.
A new solo exhibition of the work of Thomson and Craighead has just opened in South East of Brussels (Watermael/Boisfort), where they are showing six artworks/installations at the same time across two sites, Watermael Station and Vénerie Stables, from 26th October to 18th December 2011. Alison and John will also be giving gallery talks at each site on Saturday 19th November from 15.30pm. Further info at: http://thomson-craighead.blogspot.com/
Thomson & Craighead are showing three pieces of template cinema called, 'Somewhere in Sweden', 'A short film about nothing' and 'Five Ghosts' as part of the online component of this years Biennale de Montreal, curated by Paule Mackrous. The exhibit is published by the Centre International d'Art Contemporain de Montreal's electronic magazine, issue 39/2011. Other artists include: Mark Amerika, Grégory Chatonsky, Jhave and Mouchette (aka Martine Neddam). More about template cinema here.
In other news, the duo are showing 'Tallinn Wall' (a re-working of their installation 'London Wall') and 'BEACON' as part of Gateways:  Art and Network Culture at the Kumu Art Museum, Tallinn, Estonia: the museum's keynote exhibition for Tallinn's year as European Cultural capital in 2011. Also, a solo presentation of 'Flipped Clock', curated by Richard Rinehart, will run from June 1st – August 31st 2011 at the Berkeley Art Museum, California.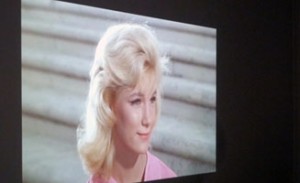 Thomson and Craighead have  uploaded a short video extract from their fabulous installation The Time Machine in alphabetical order to their website, along with a few other juicy additions to their archive.
Check it out here.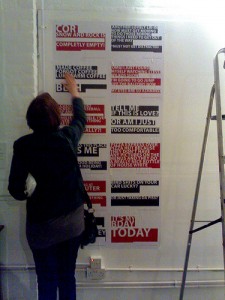 As part of the re-launch of the Museum of London, Thomson and Craighead are making a new work for the entrance hall. The new displays open from May 28th, and they will be building the commission over the space of a week ending June 6th, so come along and see it there. Works by The Singh Twins and Keith Coventry will also be on display, and the exhibition runs until September 5th. More info here.
Thomson and Craighead are further showing two brand new works, 'The End' and 'The Time Machine in alphabetical order', in a solo exhibition at Highland institute of Contemporary Art, running from June 20th to July 25th. Finally, you can also hear the duo being interviewed on Resonance FM here.
Written by
David
on Friday, posted in
Event
,
Exhibition
(
No comments yet
)
Tagged as
amp
,
baily
,
callanan
,
corby
,
eduardo kac
,
lok
,
maclennan
,
metadata
,
orlow
,
thomson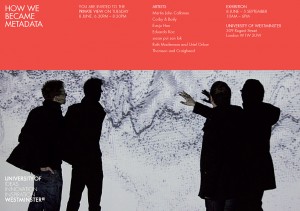 Date: Tuesday 8th June, 6:30-8:30pm
Location: University of Westminster, 309 Regent Street, London W1 2UW
You are invited to the opening and private view of:
'HOW WE BECAME METADATA'
With:
Martin John Callanan
Corby & Baily
Eunju Han
Eduardo Kac
susan pui san lok
Ruth Maclennan and Uriel Orlow
Thomson & Craighead
Curated by Marquard Smith
Thomson & Craighead will be showing 'A Short Film about War' as an installation for the first time at the MyWar exhibition at the Foundation for Art & Creative Technology (FACT) in Liverpool, running from March 12 – May 30 2010. It will appear alongside works by Phil Collins, Renzo Martens, Milica Tomic, Knowbotic Research, Harun Farocki, Sarah Vanagt, Joseph Delappe, Oliver Laric, Dunne & Raby, Harrell Fletcher and SWAMP.
Animate Projects have also commissioned Lisa LeFeuvre to write a contextual essay about the piece, which is available on their website to read and download as a diffusion book alongside a streaming version of the work. Read Lisa's essay here.

Thomson & Craighead's new video work Several Interruptions is now available to watch online. It has been commissioned by the Arts Council of England especially for the re-branding of their new website. You can watch it online and read a short text about the work written by Sarah Cook here:

http://artscouncil.org.uk/our-work/several-interruptions/
Thomson & Craighead's live installation Horizon will be re-staged at Impakt Festival in Utrecht, Holland from October 14th 2009 alongside works by Jonas Dahlberg, Guido van der Werve, Vadim Fishkin, Guy Sherwin, Glenn Kaino and Julieta Aranda.  More information on this exhibition here.

The Institute for Modern and Contemporary Culture
University of Westminster Department of English, Linguistics and Cultural Studies
32-38 Wells Street, London W1T 3UW. United Kingdom.