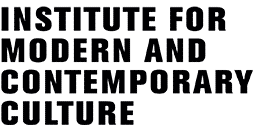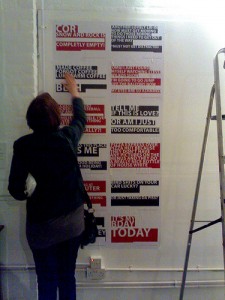 As part of the re-launch of the Museum of London, Thomson and Craighead are making a new work for the entrance hall. The new displays open from May 28th, and they will be building the commission over the space of a week ending June 6th, so come along and see it there. Works by The Singh Twins and Keith Coventry will also be on display, and the exhibition runs until September 5th. More info here.
Thomson and Craighead are further showing two brand new works, 'The End' and 'The Time Machine in alphabetical order', in a solo exhibition at Highland institute of Contemporary Art, running from June 20th to July 25th. Finally, you can also hear the duo being interviewed on Resonance FM here.

The Institute for Modern and Contemporary Culture
University of Westminster Department of English, Linguistics and Cultural Studies
32-38 Wells Street, London W1T 3UW. United Kingdom.