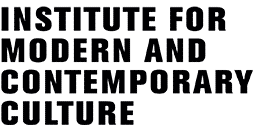 Thomson and Craighead are premiering their new documentary artwork, 'Belief' as part of the Edinburgh Film Festival. It's the final work in the Flat Earth Trilogy following on from Flat Earth (2007) and A short film about War (2009/2010), and will be shown at Inspace, Edinburgh from 21st June – 1st July 2012. e-flyer: http://www.thomson-craighead.net/belief
In other news, Thomson and Craighead have donated a print for an Animate Projects fundraiser aiming to help keep the brilliant Animate Projects archive online. So if you fancy donating to the cause and walking away with an artists' print, then do go along on Wednesday 13 June, 6.30-8.30pm, Berners House, 47-48 Berners Street, London. Email: tarnia@animateprojects.org for more information about this.
Finally, work by Thomason and Craighead is also appearing in two group shows: 'Image Counter Image' at the Haus der Kunst, Munich, 10th June 2012 – 16th September 2012; and 'Gateways: Art & Networked Culture', Haus für elektronische Künste, Basel, 2nd June 2012 – 19th August 2012.

The Institute for Modern and Contemporary Culture
University of Westminster Department of English, Linguistics and Cultural Studies
32-38 Wells Street, London W1T 3UW. United Kingdom.