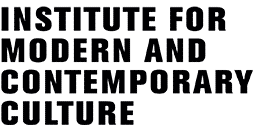 Thomson & Craighead's Never Odd Or Even has been chosen as Show of the Week in Time Out, which, in a review awarding the exhibition five stars, remarks that this 'mini-survey makes a strong case for the duo being two of our most forward-looking and underrated artists'. The show itself has been extended until Saturday 13 July, so there's still a chance to visit before the gallery takes an extended summer break until the next exhibition in September.
Their first ever survey show, featuring seminal works such as 'More Songs of Innocence and of Experience' (2012), and 'Time Machine in alphabetical order' (2011), Never Odd or Even also includes a new work that grows day by day: 'London Wall W1W' (2013) is the artists' physical manifestation of Tweets drawn from within a one-mile radius of Carroll / Fletcher, which are then turned into propaganda-style posters and adhered to the gallery wall. Keep up to date with the latest tweets from W1W on @CarrollFletcher and tclondonwall.tumblr.com.
From 7pm on Wednesday 10 July, the artists are repeating the popular tour of the show they gave in June. Bookings can be made at carrollfletcher.eventbrite.com.

The Institute for Modern and Contemporary Culture
University of Westminster Department of English, Linguistics and Cultural Studies
32-38 Wells Street, London W1T 3UW. United Kingdom.