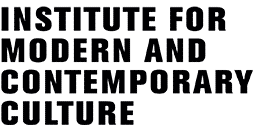 Posts tagged Situationism
Tuesday 16th February, 3.00-5.00pm
Westminster Forum, 5th Floor, University of Westminster, 32-38 Wells Street, W1T 3UW
Richard Barbrook (University of Westminster)
'What's the actual title? The Game of War: Understanding Situationist'
Hosted by our nextdoor neighbours in the Centre for the Study of Democracy, colleague and fellow traveller Richard Barbrook talks about Guy Debord and Class Wargames. Free to all.
Find out more about Class Wargames here.
Professor Allan Stoekl (Penn State University), 'The Drift: Surrealism, Situationism and Postsustainable Strategies of Gleaning'
Friday 27 November, 17.30-19.00, followed by reception
Kenneth Clark Lecture Theatre, The Courtauld Institute of Art, Somerset House, Strand, London WC2R
Free Admission! All welcome!
Organised in association with the conference Surrealism, Post-War Theory and the Avant-Garde

The Institute for Modern and Contemporary Culture
University of Westminster Department of English, Linguistics and Cultural Studies
32-38 Wells Street, London W1T 3UW. United Kingdom.