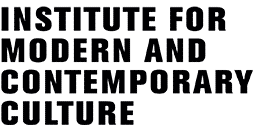 Eyal Weizman, The Roundabout Revolution
January 29th 2013, 7pm
Department of Architecture, University of Westminster, 35 Marylebone Road, London NW1 5LS
Eyal Weizman, architect, curator and author of The Least of All Possible Evils: Humanitarian Violence from Arendt to Gaza will speak at the first of a 6 part lecture series: 'Critical Humanitarianism'.  Eyal Weizman is Professor of Visual Cultures and director of the Centre for Research Architecture at Goldsmiths, University of London. Since 2011 he also directs the European Research Council funded project, Forensic Architecture, on the place of architecture in international humanitarian law. He is a founding member of the architectural collective DAAR in Beit Sahour/Palestine.
Religious tension, diminishing resources, city dwelling and environmental catastrophes continue to create vulnerable regions throughout the world.  The necessity for architects to address humanitarian and environmental issues in their practice is increasing.  Do architects have the means to address these issues through their work?  Or are we powerless to act?  Through a series of 6 talks addressing 'Critical Humanitarianism' by Architects volunteering for Charities or working with NGOs in the Development Sector we aim to raise some of the difficult ethical and political questions about Humanitarian work and it's relation to power.

The Institute for Modern and Contemporary Culture
University of Westminster Department of English, Linguistics and Cultural Studies
32-38 Wells Street, London W1T 3UW. United Kingdom.