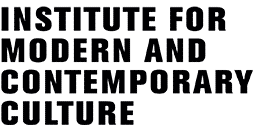 Wednesday 1 February 2012, 6 pm – 8 pm,
Room 152, University of Westminster, 309 Regent Street, London W1B 2UW
True Lies of War
Group for War and Culture Studies Seminar
Hongping Annie Nie, University of Oxford
"China's War with Japan (1937-1945): A Study of Chinese History Textbooks"
Dr. Hongping Annie Nie (MA in Education, Calvin College, USA; Ph. D. in Cross-cultural Education, Biola University, USA) is currently Faculty Tutor of Chinese Politics at the Faculty of Oriental Studies, University of Oxford. She is also a core member of the Leverhulme funded China's War with Japan Project, History Faculty, University of Oxford. Her research interests include moral/ideological education, mass communication, patriotism, and national memory. Among her publications are The Dilemma of Moral Education Curriculum in a Chinese Secondary School (University Press of America, 2007) and "On-line Gaming, Ideological Work, and Nationalism in China" (Journal of Contemporary China, forthcoming).
Celine Righi, London School of Economics
"Memory in post-Civil War Lebanon under artistic scrutiny: a space for individual and social autonomy in the public debate?"
Celine Righi completed a Master in Political Sciences at Science Po Lyon in 2000 and a Master in Social Psychology at Paris IX Dauphine University in 2001. After working for a think tank in Paris and Lyon in the field of social and economic development, Celine embarked in her PhD in 2008 at the Institute of Social Psychology at London School of Economics.
Entrance free. To reserve a place, please R.S.V.P. Dr Caroline Perret: C.Perret@westminster.ac.uk

The Institute for Modern and Contemporary Culture
University of Westminster Department of English, Linguistics and Cultural Studies
32-38 Wells Street, London W1T 3UW. United Kingdom.