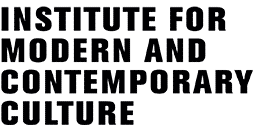 The next Group for War and Cultural Studies seminar may be of interest to IMCC followers:
Wednesday 19 March 2014, 6 pm – 8 pm, Room 156
University of Westminster, 309 Regent Street, London W1B 2UW
Monica Bohm-Duchen
Art and the Second World War
Art and the Second World War is the first book in English to provide a comprehensive and detailed international overview of the complex and often disturbing relationship between war and the fine arts during this crucial period of modern history. With ample illustrations, this talk will examine the art produced in reaction to the Spanish Civil War (often viewed as 'the first battle of World War 2'), and then looks at painting, sculpture, prints, and drawing in each of the major combatant nations, including Japan and China. It will also place wartime art within its broader cultural, political, and military contexts while never losing sight of the power and significance of the individual image and the individual artist.
Monica Bohm-Duchen is an independent writer, lecturer, and curator. Based in London, she has worked for such leading institutions as the Tate, the National Gallery, and the Royal Academy of Arts. Her many books include After Auschwitz: Responses to the Holocaust in Contemporary Art. She teaches a course on art and war at Birkbeck, University of London, and at New York University in London.
Entrance free. To reserve a place, please R.S.V.P. Dr Caroline Perret: C.Perret@westminster.ac.uk

The Institute for Modern and Contemporary Culture
University of Westminster Department of English, Linguistics and Cultural Studies
32-38 Wells Street, London W1T 3UW. United Kingdom.