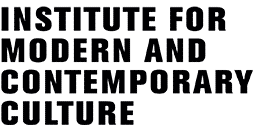 Words and Wars
Group for War and Culture Studies Research Seminar
Monday 21 November 2011, 5.30-7.30pm
Room 152, University of Westminster, 309 Regent Street, London W1B
Adam Piette (University of Sheffield), "Sputniks, Ice-Picks, KGB: Nabokov's Pale Fire"
Adam Piette is the author of Remembering and the Sound of Words: Mallarmé, Proust, Joyce, Beckett and Imagination at War: British Fiction and Poetry, 1939-1945. His latest book, The Literary Cold War, 1945 to Vietnam (Edinburgh University Press, 2009), is a study of the psychological and cultural impact of the Cold War on the imaginations of citizens in the UK and US. The Literary Cold War examines writers working at the hazy borders between aesthetic project and political allegory, with specific attention being paid to Vladimir Nabokov and Graham Greene as Cold War writers. The book looks at the special relationship as a form of paranoid plotline governing key Anglo-American texts from Storm Jameson to Sylvia Plath and Ted Hughes, as well as examining the figure of the non-aligned neutral observer caught up in the sacrificial triangles structuring cold war fantasy.
Alan Morrison ( University of Westminster), "Virginia Woolf: War and Patriarchy"
Alan Morrison is also a Research Associate at the Smithsonian's National Museum of American History, and teaches on the Museum Studies Master's Program at Johns Hopkins University. He is currently working on education and exhibition programmes linked to the centenary commemorations of World War I.
Including Book Launch for Adam Piette, The Literary Cold War, 1945 to Vietnam
Entrance FREE but RSVP Dr Caroline Perret: C.Perret@westminster.ac.uk or tel. 020 7911 5000 ext. 2307.

The Institute for Modern and Contemporary Culture
University of Westminster Department of English, Linguistics and Cultural Studies
32-38 Wells Street, London W1T 3UW. United Kingdom.