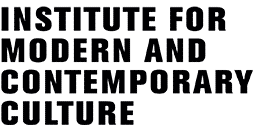 Cultural Politics during the French Occupation
Wednesday 10 October 2012, 6 pm – 8 pm, Room 354
University of Westminster, 309 Regent Street, London W1B 2UW
Organised by our colleagues in the Group for War and Culture Studies at Westminster
Alan Riding, best-selling author and journalist, on "Writing with the Enemy"
Alan Riding, a Brazilian-born Briton, is a former foreign correspondent for The New York Times, most recently as the paper's arts correspondent for Europe. He is author of Distant Neighbors: A Portrait of the Mexicans and co-author of Essential Shakespeare Handbook and Opera. His latest book is And The Show Went On: Cultural Life in Nazi-Occupied Paris. He lives in Paris.
David Drake, Emeritus Reader at Middlesex University, on "Jean-Paul Sartre and les années noires."

David Drake has written two monographs on French Intellectuals and Politics (both published by Palgrave/ Macmillan). He is currently a UK co-editor of Sartre Studies International and is the author of a biography of Sartre (Haus, 2005). He is Emeritus Reader at Middlesex University, and in 2005, was made a Chevalier dans l'Ordre des Palmes Académiques.
Entrance free. To reserve a place, please R.S.V.P. Dr Caroline Perret: C.Perret@westminster.ac.uk

The Institute for Modern and Contemporary Culture
University of Westminster Department of English, Linguistics and Cultural Studies
32-38 Wells Street, London W1T 3UW. United Kingdom.